Last week, Samsung announced that it would be issuing a recall for the Galaxy Note 7 after several devices were found to have major battery defects. However, the recall wasn't set up through the proper channels in the US, meaning consumers could still easily purchase the device if they really wanted to. That changed yesterday, as the US Safety Commission has now stepped in, calling for users to power down their Galaxy Note 7's and making it illegal for retailers to sell them.
In a statement made yesterday, the US CPSC explained that the batteries in the Galaxy Note 7 have been found to "overheat and burst", which can lead to serious damage. It then went on to urfe "all consumers who own a Samsung Galaxy Note 7 to power them down and stop charging or using the device".
The statement also made note of several incidences in which the Galaxy Note 7 caught fire while on and off charge. Samsung echoed the message in its own statement, confirming that it has pushed its recall through to the US Consumer Product Safety Commission. This means retailers are now obliged by law to take any existing Galaxy Note 7's off of store shelves to be exchanged.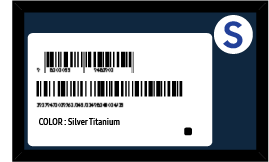 Going forward, all replacement Galaxy Note 7 devices will be identifiable by a blue S logo on the box. So if you want to grab a Galaxy Note 7, do make sure it is one of the replacement models, otherwise you may end up with a defective device.
KitGuru Says: It is good to see that Samsung has gone through the official channels for its recall in the US. Hopefully this will help speed things up a bit when it comes to reclaiming potentially harmful Galaxy Note 7 models.