There's been a slew of new laptops released recently from the likes of MSI, Razer and Gigabyte, and Acer has decided to join in the fun with its new Predator Helios 500, just announced in New York.
The headline feature of the new Helios 500 is the adoption of Intel's latest i9 mobile processors, with the top spec model including the overclockable i9-8950HK. Graphical grunt comes from a full-fat GTX 1070 chip – not the Max-Q variant – while there will also be 16GB of DDR4 memory (upgradable up to 64GB) and up to 1TB of NVMe storage in RAID 0.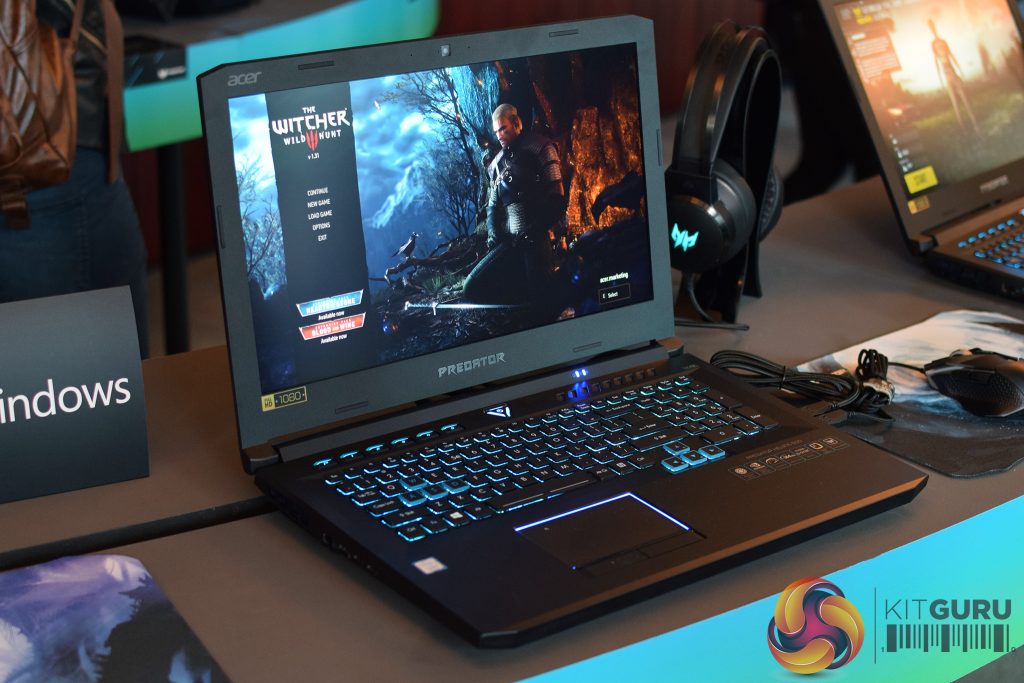 As for the display, there will be two options available – 1080p or 4K IPS panels, with the former sporting a 144Hz refresh rate. Both options are 17.3in in size and support G-Sync, meaning you will get a tear-free gaming experience regardless of the frame rate being churned out. From previous experience, our early recommendation would be to go for the 1080p panel as a GTX 1070 can drive that resolution far easier than a 4K panel.
Rather than cramming all of this hardware into the slimmest possible chassis, the Helios 500 instead is a bit chunkier at 38.7mm thick, with a focus on good thermal performance. It uses two of Acer's AeroBlade 3D metal fans, while no less than five heatpipes – quite remarkable for a laptop – are used to dissipate the heat from the internal components.
Elsewhere, there is of course an RGB keyboard, two Thunderbolt 3 ports, Killer Doubleshot Pro networking and support for up to three external monitors.
Just like the Orion 5000 desktops, availability in the UK is slated for July, with prices starting at £1799 for the baseline spec.
KitGuru says: Acer's Helios 300 is the company's best selling gaming laptop, so it was only a matter of time before we saw a successor. What do you guys think about the decision to use a thicker chassis in the hopes of keeping temperatures low – is that a smart decision, or would you prefer something portable?