The fire at a factory which produces printed circuit boards in Anseon, South Korea, could affect availability of Samsung Electronics' Galaxy S5 smartphone. The PCBs for the new flagship smartphones were damaged by the fire, just like manufacturing equipment, according to a media report.
The fire was first reported at around 7AM on Sunday, the 9th of March, 2014. Asia News Agency reports that it took approximately 280 firefighters about six hours to stop the fire at the fab. Numerous fire trucks, helicopters and other machines were used to cease the fire, which destroyed production and equipment worth about $1 billion (€721 million, £601 million). Around 15 people were evacuated from the factory, there are no reports about injuries of casualties.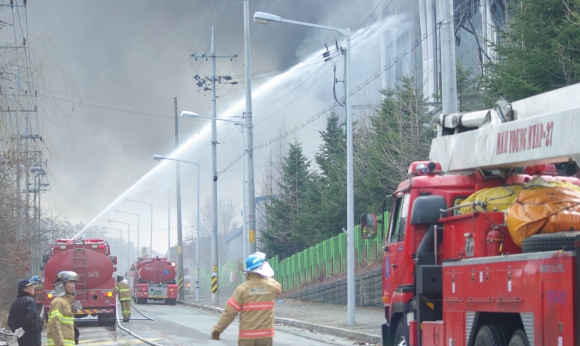 The PCB factory, among other things, produces printed-circuit boards for Samsung Galaxy S5 flagship smartphone. The already made PCBs were damaged, which will reduce amount of the new smartphones that will hit the market.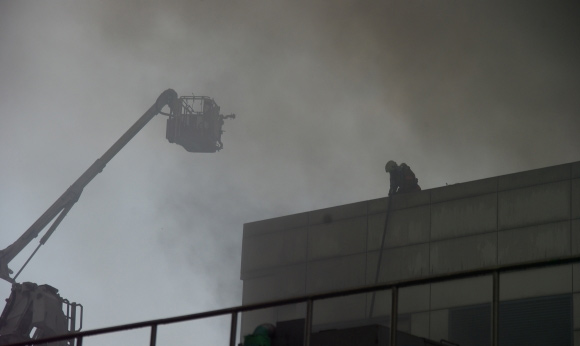 While Samsung most probably has several PCB suppliers, the damage of the fab in Anseon, South Korea, will most likely affect availability of the Galaxy S5 in at least some regions.
Samsung intends to start shipping the Galaxy S5 smartphones on the 11th of April, 2014, which means that it does not have a lot of time to boost production.
KitGuru Says: Fires are not uncommon at chip and PCB assembly fabs. In some cases, such fires affect launches of certain products. In many other cases they affect supply and prices of certain components.