The person allegedly behind the recent hack of several million children's accounts on the VTech Innotab tablet has been arrested. The 21 year old from the UK was said to have exposed information, pictures and audio recordings of as many as 6.4 million children and their parents after cracking the tablet's security and taking hold of accounts and the server where they were stored.
The original hack of the Innotab and its connected services took place in November this year, though VTech didn't find out about it until journalists alerted it to the issue. It then confirmed that several million users had been affected, with their personal information, photos and audio copied away from unsecured servers.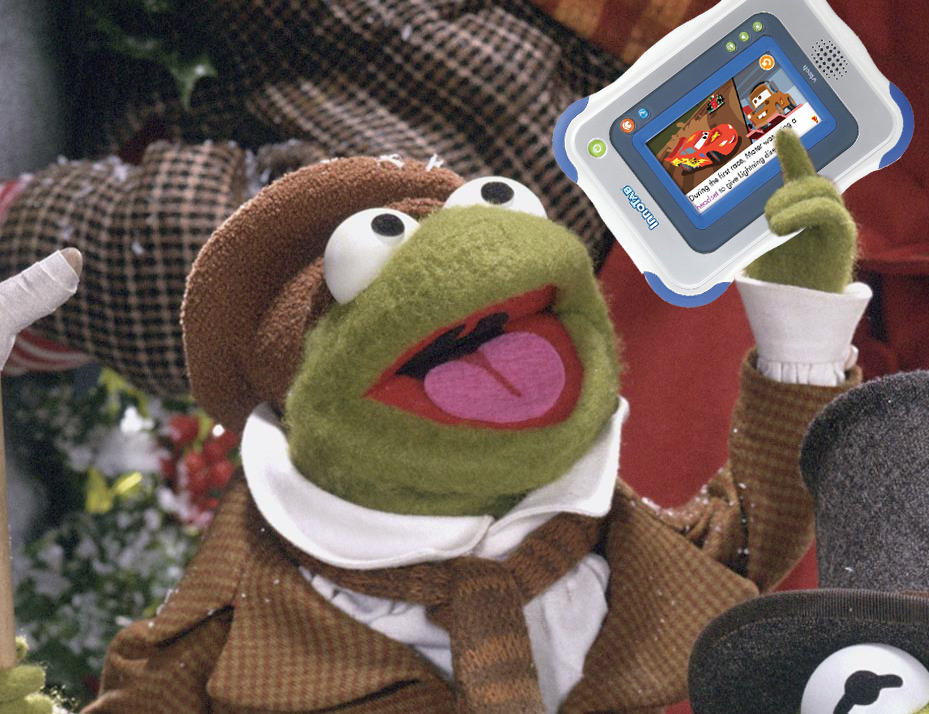 All Tiny Tim wanted for Christmas as an Innotab too…
"A 21-year-old man was arrested this morning in Bracknell on suspicion of unauthorised access to computer to facilitate the commission of an offence, contrary to section 2 of the Computer Misuse Act 1990 and suspicion of causing a computer to perform function to secure/enable unauthorised access to a program/data, contrary to section 1 of the Computer Misuse Act 1990," a statement from the Thames Valley police said (via Wired).
The police are also said to have seized computers and other electronics as part of the arrest, so investigation into those items will truly decide whether this person was responsible for the hack. It may also turf up information on anyone that helped the man if he is found guilty. Indeed international organisations have been looking into the hack of the Hong Kong toy company, so it may be that a larger team of individuals was involved.
Discuss on our Facebook page, HERE.
KitGuru Says: Be careful with the connected toys, especially at this time of year. Make sure your passwords are good, and unique, as the security at some of these companies is woeful.