FSP have been manufacturing power supplies now since 1993 and are one of the world's leading OEM suppliers. Companies such as Zalman, OCZ, Antec, Silverstone, Super Talent and AOpen have adopted their power supplies in various ranges throughout the years.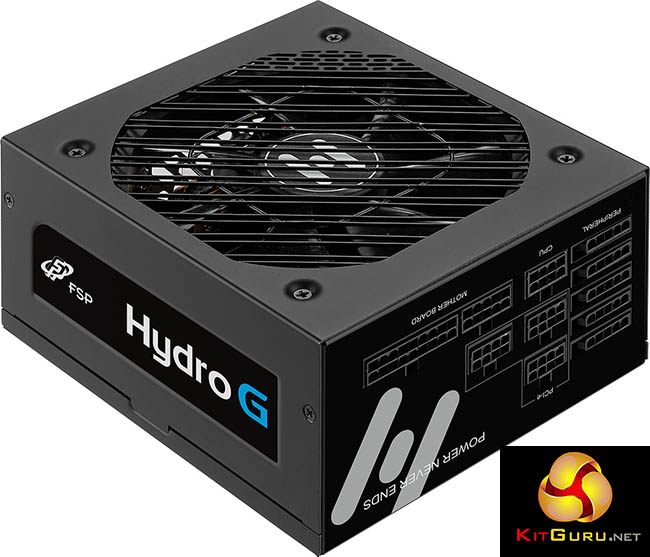 It would be fair to say that over the years FSP haven't made a conscious effort to manufacture the most expensive, highest grade power supplies, unlike say Seasonic or SuperFlower. If you buy an FSP supply you know you will be getting a decent performer at a competitive price point. That said, the company stance has changed a little recently, as they have been trying to raise their profile to firmly target the enthusiast user.
We finally get the chance to take a look at their new Hydro G range, after announcing it way back in May this year. It has been some time coming, but in their literature supporting the product they claim 'FSP Hydro G series stands for the needs of PC DIY enthusiasts and gamers who want a high end PSU with stylish ID design but do not want to compromise electronic performance at all. By server grade circuit and advanced thermal layout design, Hydro G series deliver full load (wattage) at 50°C ambient temperature. Silent operation is considered by intelligent fan speed control circuit design with 0dBA function to fulfill gamers need in playing games.'
No, the 'Hydro' naming doesn't mean it has some kind of proprietary water or liquid cooling system incorporated inside. Perhaps that is a risk no power supply company is willing to take … yet. These Hydro units are 80 Plus Gold Certified, single +12V rail, fully modular and incorporate a 135mm Fluid Dynamic Bearing fan. FSP are using all Japanese grade capacitors inside to ensure improved long term stability and reliability.
There are three models in this specific range, a 650W, 750W and 850W unit. Our analysis today is focused on the 750 watt unit. All of the units are supplied by a full 5 year warranty.
FSP Hydro G Overview:
Unique product ID with changeable side stickers for DIY enthusiasts and gamers.
Intelligent fan speed control circuit design with 0dBA function.
Server grade circuit and advanced thermal layout design.
Complies with newest ATX12V & EPS12V standards.
High efficiency 90%.
Active PFC 99%.
High wattage's with 80PLUS gold certification.
Powerful single +12V rail design.
Advanced full modular design with ribbon cables.
Full Japan-made electrolytic capacitors.
SLI and Crossfire ready.
Quiet and long-lasting 135mm FDB fan.
Full protections: OCP, OVP, SCP, OPP, UVP, OTP.
Global safety approved.