After years in the audio industry, Creative's latest product is the SXFI Amp – a tiny piece of kit designed to offer a multi-speaker experience through your headphones.
There's a lot to like about it. For starters, it is extremely small and portable – it is barely any bigger than my little finger and weighs just 15g. It still feels well-built, though, thanks to the aluminium construction, while the on-amp controls are very straightforward.
Using it as a regular amp is also a great experience. It simply has a clean and clear sound that is capable of driving pretty much anything you throw at it. I'm not saying this is going to replace your mains-powered desktop amplifier anytime soon, but if you're out and about and want something of a higher quality than your phone's 3.5mm jack (or USB-C dongle) this is a great option.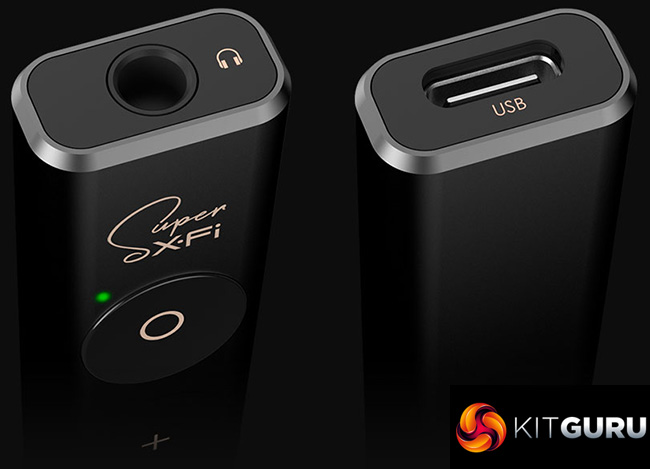 The main feature of the amp, though, is the SXFI technology – the 'holographic' audio experience, as Creative describes it. Unfortunately, from my experience, I just don't think it is very good. In fairness, it does massively expand the soundstage of your music – audio definitely feels like it is coming from outside of the headphones you are using.
Alongside that increased soundstage, however, is a noticeable increase in treble sibilance, while vocals sound really echoey as well – it's just not pleasant to listen to, and means I wouldn't want to use the amp when gaming or watching films.
Despite that, I am going to continue to use the Creative SXFI Amp – I do really rate it as an excellent portable amp for use with a phone. I just won't be using the SXFI feature which, in my opinion, degrades the overall audio quality.
If you do want to buy the amp, it costs £139.99 directly from Creative HERE. For a limited time, Creative is bundling the Aurvana SE headphones for free with an amp purchase.
The E-MU Teak headphones that I used alongside the SXFI Amp for this review are also available from Creative HERE. These are only available from Creative's Singapore branch, but they do ship worldwide. The price is 849 Singapore Dollars, or roughly £480 at the time of writing.
Pros
Very compact and portable.
Well-built with an aluminium body.
Easy to setup and use.
Excellent to use as a regular amp/DAC.
Cons
SXFI technology makes the bass feel bloated, while also adds sibilance.
Soundstage increases, but audio separation gets worse with SXFI enabled.
Echoey vocals with SXFI on is very distracting.
KitGuru says: The amp itself is top quality, but I can't say I've been impressed with the SXFI technology.