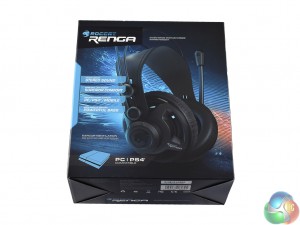 The Roccat Renga comes in an eye-catching box, with dashes of electric blue contrasting nicely with the black edges.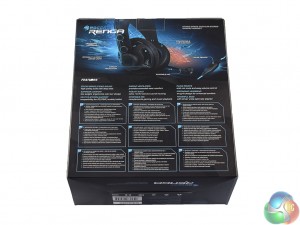 On the back there is multilingual product information.
We are interested in what is inside the box, however, and Roccat have supplied the usual warranty booklet alongside the headset. Usefully, there is also a y-splitter cable which combines the separate audio and microphone signals into one 3.5mm jack – good for using the Renga with your phone, for instance. This is a nice touch which gives the Renga some versatility.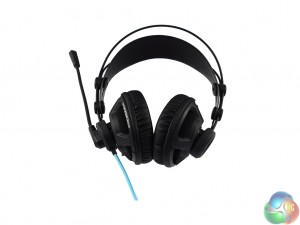 On to the headset itself, then. As you can see, the Renga has a fairly standard design and makes use of over-ear earcups.
However, these are not entirely conventional as the earcups themselves have an open, ventilated design – meaning heat can escape and air can get in to cool your ears.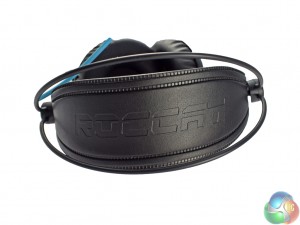 The headband is the 'expanding' type, meaning it stretches over your head to fit. Once you have the right width, the earcups pull down to fit over your ears. It is a simple design that means the Renga will fit a variety of head shapes.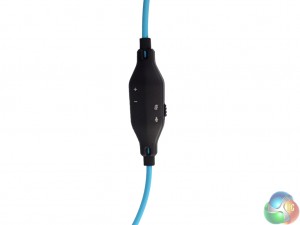 An inline remote is positioned on the 3.5m-long cable, too. This has a volume wheel as well as a simple mute/un-mute switch for the microphone. The actual mic features a rotating boom, meaning it can be stowed out-of-sight when not needed.
It is also worth pointing out the Renga is impressively light at just 210g. Compared to other headsets – such as the 460g G.skill Ripjaws SV710 which we reviewed recently – this is certainly a point in Roccat's favour.