On the whole, the Roccat Renga headset is a mixed bag.
It is very lightweight which proves useful for extended gaming sessions, and also features open earcups to increase air ventilation during use. However, I still find my ears get toasty after a while but that might not be a problem for everyone – as my ears are particularly sensitive to heat anyway.
What is a bigger problem is the positioning of the microphone. While it is on a rotating boom, which can be stowed away out-of-sight when it is not needed, at its lowest position it is still too high. This means it is constantly in your peripheral vision, and for more serious gamers than myself, it could be a deal breaker.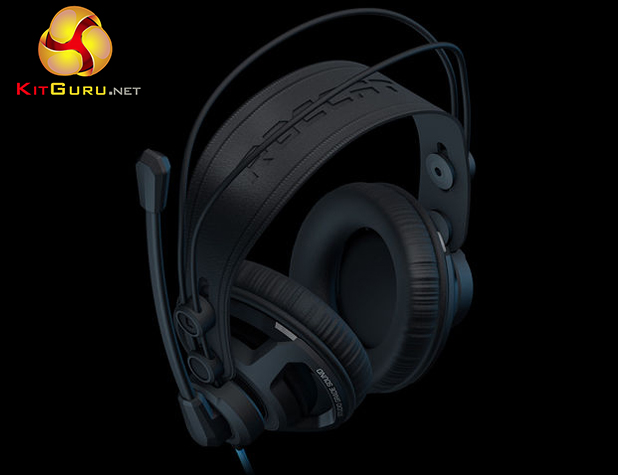 However, you will certainly be able to hear your team-mates as the mid-range and top end is nice and crisp. Your team-mates will be able to hear you too, thanks to the decent microphone.
The only problem with the audio quality is lack of bass. Music sounds decidedly flat, and gameplay suffers too – as gunfire sounds weak while explosions seem distant.
For a budget headset, the Roccat Renga is worth considering due to its affordable price tag of around £40. It is just a couple of niggles which prevent it earning a higher award.
You can buy the Renga for £39.99 from PCWorld HERE.
Pros
Affordable.
Lightweight.
Supplied y-splitter.
Dialogue is crisp.
Cons
Microphone obstructs your field of view slightly when lowered.
Earcup ventilation is not entirely successful.
Bass is somewhat lacking.
KitGuru says: While the Roccat Renga is nice and light, the annoyance of the microphone being too high as well as the lack of bass prevent it from achieving a higher award.