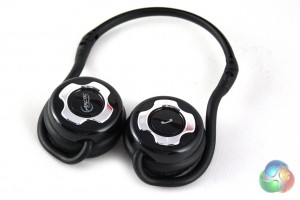 Arctic have chosen to use a gloss black and silver colour scheme for the P253 BT headset which looks a little more premium than the grey finish we saw on the P311.
The plastics used in construction still feel a little cheap, but high quality plastics cannot really be expected considering the price point. The gloss finish is likely to pick up scratches and marks over time, but certainly looks impressive when new.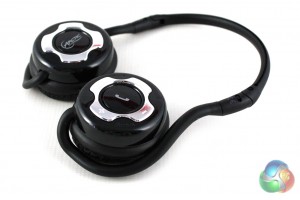 The entirely plastic construction of the P253 BT helps to keep weight down to a minimum, although the headset feels slightly on the flimsy side.  It is important that a headband style headset is lightweight though, otherwise it can be quite uncomfortable to wear.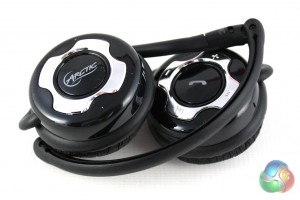 One of the most convenient features of the P253 BT is its folding design, which makes it ideal for those on the move.  It also means that they can easily be thrown into a sports bag without risking too much damage to the unit.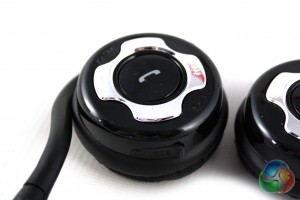 We find all of the buttons located on the right earpiece, letting you control all functions with one hand.  There is a multifunction button in the centre which has numerous functions.  The number of functions can make it a little confusing to use at first, but after a while you get used to the different functions and it becomes much easier.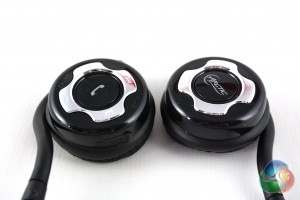 This centre button also controls the hands free functionality, letting you make and answer calls with the small microphone which is also located on the right earpiece.  The other four buttons are volume up and down, and skip forward and back.