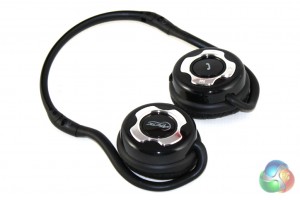 We have tested most different styles of headphone in the past, and we have generally found that neckband models are less comfortable than their over-the-head counterparts. Considering the price point of the P253 BT, we are quite impressed with the level of comfort it has to offer, though.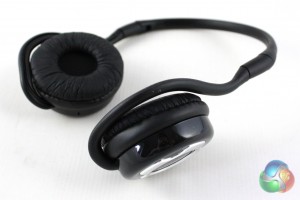 The arms of the headset hook around your ears, with the band passing around your neck.  Arctic have designed the neckband so it does not need to be adjusted for size, however we wonder if it would be more comfortable if it could be.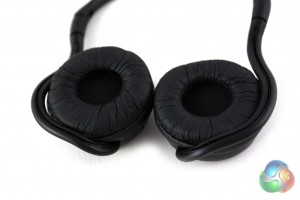 Arctic advertise this model for the sports market, meaning comfort during exercise is a key factor.  Perhaps the only significant negative point of the headset in terms of comfort is realised after a sweaty session in the gym, as the earpads can get a little uncomfortable after around 30 minutes use.
We are happy to say that the headset remains firmly in place when running, rowing and cycling though, thanks in part to the lack of a cable to tug them out of place.
We were pleasantly surprised by the level of the sound quality offered by the P253 BT, especially considering the price point.  In our music tests, it performed particularly well and only fell down with the more bass-heavy tracks which it didn't quite do justice.
Although we imagine most users will purchase this headset to use with a mobile device for music playback, it can also be connected up to a laptop or PC. We also conducted our movie playback tests too, which yielded pretty good results.  They are more than good enough to watch a few movies on the go, however we would recommend a more competent set of headphones for frequent usage as the bass is a little lacking and they don't create the most immersive experience.
In terms of battery life, the P253 BT offers good performance too.  We tested the headset for around 14 hours and it showed no signs of fading, so we wouldn't be surprised if it could reach the 20 hours claimed by Arctic.