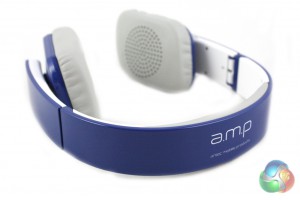 It is clear from the aesthetic design of the headset that Antec are targeting this particular model at those users who are very style-conscious. The headband is very thick and takes the form of an almost uninterrupted curve of gloss plastic. Our sample of the headset is finished in blue, but it is also available in orange, white, black and pink.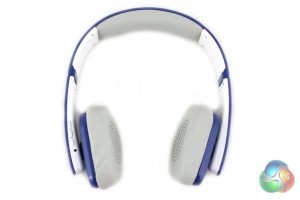 We are very impressed with the build quality of the Pulse. Even though the headset is finished almost entirely in plastic, there is a metal backbone supporting the headband. Both the gloss and matte plastics used feel good quality, although we imagine the white and pink versions of the headset will pick up dirt and scratches quite readily.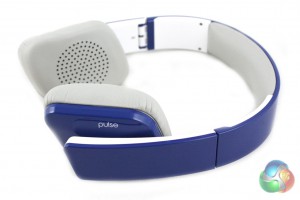 Antec has chosen to use an on-the-ear design of this headset, meaning the earpads rest up against your ears. The earcups themselves are very small, making the Pulse much more discreet than most gaming headsets. Antec has still managed to fit 40mm drivers into them, though.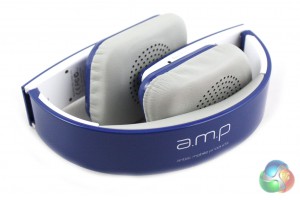 The compact nature of the included carrying case is a hint that this headset folds up for transportation. When folded up, the headset is very compact indeed and should reduce the potential for damage.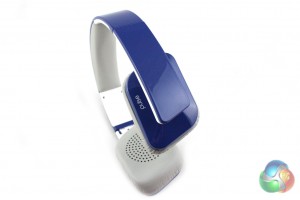 The wireless nature of the Pulse means that there are a number of buttons dotted around the right earpiece. There is a rather stealthy phone button integrated into bottom of the headband, in addition to Play / Pause, Forward and Backward buttons on the front edge of the headband.
There is also a tiny microphone located here for calls.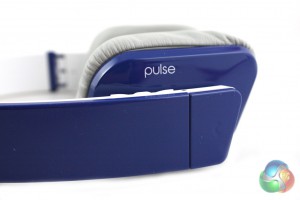 The volume up and volume down buttons have been relegated to the back edge of the headband alongside the power / multifunction button.
One of our only criticisms of the Pulse from a design point of view is the tiny size of the buttons and the lack of definition between them. There also aren't any markings to indicate what each button does so you have to closely study the user manual before use.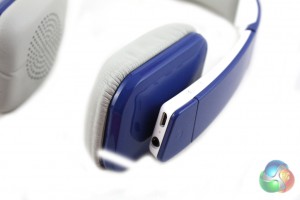 On the bottom edge of the headset there is a micro-USB connector for charging alongside a status light and a 3.5mm jack for use with the included cable.