Our main test involves using a DataColor Spyder Elite 5 Colorimeter to assess a display's image quality. The device sits on top of the screen while the software generates colour tones and patterns, which it compares against predetermined values to work out how accurate the screen is.
The results show –
A monitor's maximum brightness in candelas or cd/m2 at various levels set in the OSD.
A monitor's contrast ratio at various brightness levels in the OSD.
The brightness deviation across the panel.
The black and white points.
The colour accuracy, expressed as a Delta E ratio, with a result under 3 being fine for normal use, and under 2 being great for colour-accurate design work.
The exact gamma levels, with a comparison against preset settings in the OSD.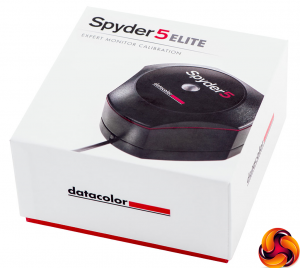 We first run this test with the display in its default, out-of-the-box state, with all settings on default. We then calibrate the screen using the Spyder software and run the test again.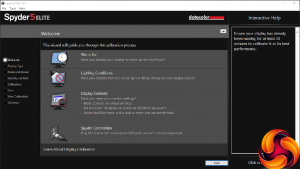 We always test the display subjectively on the Windows desktop, using it for general tasks such as browsing and word processing, and with games as well, even if the display is not intended solely for that purpose.
We pay careful attention to any artefacts, ghosting or motion blur, and enable any gaming-specific features, such as adaptive-sync settings like G-Sync or FreeSync, using a compatible graphics card in our test PC.
We performed the quality tests on the TUF Gaming VG27AQ at its native 2,560 x 1,440 resolution in the default mode, after resetting the OSD, which sets the refresh to 60Hz. Our test system was equipped with an AMD Radeon Vega Frontier Edition graphics card, which supports FreeSync.
The gamut is decent if not outstanding, with 100 per cent of sRGB and 78 per cent of AdobeRGB.
Brightness uniformity is not great, with only the bottom third respectable and everywhere else deviating by a percentage into double figures.
Color uniformity, on the other hand, is very good indeed, all the way up to 100 per cent brightness.
Brightness and contrast meet the specification. The TUF Gaming VG27AQ hits 352.5cd/m2 at 100 per cent brightness – almost exactly what ASUS claims. Contrast ranges from 740:1 to 840:1, which is on par for an IPS panel. The Spyder always tends to under-report contrast, and we've only seen a few IPS panels go much higher than this level of contrast. The white point is fairly consistent, registering as 6900K up to 25 per cent brightness, and 7000K after that. However, this monitor doesn't have a very low minimum brightness, still hitting 126.3cd/m2 at 0 per cent.
The VG27AQ's range of GameVisual modes provides a good selection of options. Surprisingly, quite a few go beyond the brightness and contrast levels recorded at 100 per cent brightness in the default Racing mode. The Scenery mode in fact hits 390.5cd/m2, with 920:1 contrast, and a mid-range 6400K. Racing mode is a less bright 274.3cd/m2, with 830:1 contrast and 7000K white point. Cinema mode is even less bright at 252.5cd/m2, with a lower 600:1 contrast, but a much cooler 10500K white point.
There isn't much to separate RTS/RPG, MOBA and FPS modes, with all three hitting around 367cd/m2 brightness and a 6400K white point. However, RTS/RPG mode offers a 920:1 contrast, whilst FPS and MOBA use a lower 840:1. The sRGB option is a much darker 158.9cd/m2, with a much lower 380:1 contrast, and the warmest 5900K white point.
There are no gamma settings, but at least the standard reading is 2.2, right in the middle of the usual range.
The IPS panel has a reputation for colour accuracy, and the TUF Gaming VG27AQ's average deviation of 1.59 is very good. But it's a way off the best we've seen, so as always we fired up the Spyder to see if calibration could help.
No change to gamut, with 100 per cent sRGB and 78 per cent AdobeRGB.
Likewise, no change to gamma, which stays the same at 2.2.
Colour accuracy, however, has improved to an incredible 0.64 average deviation. This is one of the best results we have ever seen.
So, apart from the dubious brightness uniformity, this panel is an excellent performer. For subjective testing, we enabled FreeSync, switched to a DisplayPort connection, upped the refresh to 165Hz, and fired up a few titles including CS:GO, Rainbow 6 Siege and League of Legends. We enabled the FPS preset for the first two games, and MOBA for LoL. The gaming experience was excellent, with no signs of ghosting or tearing and smooth frame delivery. We must admit trying the Sniper GamePlus mode in CS:GO, and found it quite effective. Purely for practice, of course.