Our main test involves using a DataColor Spyder Elite 5 Colorimeter to assess a display's image quality. The device sits on top of the screen while the software generates colour tones and patterns, which it compares against predetermined values to work out how accurate the screen is.
The results show –
A monitor's maximum brightness in candelas or cd/m2 at various levels set in the OSD.
A monitor's contrast ratio at various brightness levels in the OSD.
The brightness deviation across the panel.
The black and white points.
The colour accuracy, expressed as a Delta E ratio, with a result under 3 being fine for normal use, and under 2 being great for colour-accurate design work.
The exact gamma levels, with a comparison against preset settings in the OSD.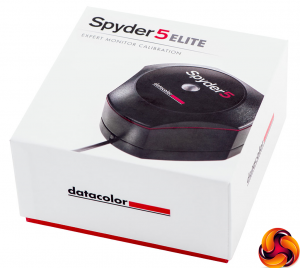 We first run this test with the display in its default, out-of-the-box state, with all settings on default. We then calibrate the screen using the Spyder software and run the test again.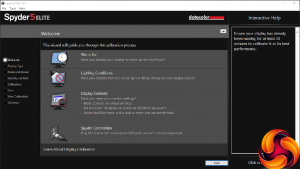 We always test the display subjectively on the Windows desktop, using it for general tasks such as browsing and word processing, and with games as well, even if the display is not intended solely for that purpose.
We pay careful attention to any artefacts, ghosting or motion blur, and enable any gaming-specific features, such as adaptive-sync settings like G-Sync or FreeSync, using a compatible graphics card in our test PC.
We performed the quality tests at the native 2,560 x 1,440 resolution in the default mode, after resetting the OSD, which uses a 60Hz refresh. Our test system was equipped with an AMD Radeon Vega Frontier Edition graphics card, which also supports FreeSync.
The gamut is rather mediocre at 99 per cent sRB and 77 per cent of AdobeRGB.
Brightness uniformity, on the other hand, is pretty decent, with every zone apart from left middle being under five per cent variation, and the left middle only slightly higher at 5.1 per cent.
Colour uniformity is not too bad either, particulary around 67-83 per cent brightness.
Although the screen is rated at 350cd/m2 brightness, it actually achieves this at around 70 per cent of its maximum setting, managing 442.1cd/m2 at 100 per cent.
Contrast wavers between 740:1 at lowest brightness and 850:1 at 75 per cent, although most of the range is more like 810/820:1. The white point goes from 7600K to 7800K, which is a little cool when the default for most screens is generally meant to be 6500K.
The Off and Standard modes aren't that different, with around 379cd/m2 brightness and 7800K white point, although contrast is lower at 820:1 for Off, compared to 860:1 for Standard. The Game options all use a cool 79000K white point and the same 860:1 contrast.
The only differences in this test are that Sport Game opts for a brighter than Standard 411.1cd/m2, FPS Game is even brighter at 442.2cd/m2, but Strategy Game drops down to 348cd/m2.
The Text mode, as we usually expect, opts for a lower brightness, in this case 284cd/m2, with a lower 780:1 contrast and slightly warmer 7700K white point, although this isn't a significant variation from the other presets.
We would have liked to see a Movie option here, considering that this could well be a screen that is used for watching online video content a fair bit, but at least you can set that up yourself via one of the User I-Style Color presets.
The three gamma modes are evenly spaced, and essentially under-report by 0.1 across the board. So the 1.8 option is actually 1.9, 2.2 is 2.3, and 2.6 is 2.7. So at least you know you're getting a decent spread, even if 2.0 and 2.4 options are curiously absent.
We have seen some impressive colour accuracy from Iiyama TN panels out of the box. Unfortunately, the GB2760QSU is merely good, with an average colour deviance of 2.17. So as usual we tried to improve things by invoking the Spyder's calibration function.
As is almost always the case, the gamut remains the same, which for the GB2760QSU is a mid-range 99 per cent sRGB and 77 per cent AdobeRGB.
The gamma, on the other hand, has increased. We only retested the default 2.2 gamma preset, but this now registers as 2.4.
Colour accuracy, however, has improved to an excellent 0.88, which is in the realms of the best screens we have reviewed. This is very commendable for a gaming screen that isn't particularly on the premium side.
We also tested the GB2760QSU with games and everyday activities like retouching photos for a monitor review and video editing. For the gaming, we enabled FreeSync and set the screen to 144Hz, as our test rig had powerful AMD graphics able to drive this kind of frame rate and supply the necessary adaptive sync support.
We tried CS:GO, Shadow Warrior 2, Rise of the Tomb Raider and Tom Clancy's Rainbow Six Siege, using the FPS Game preset. The experience was very pleasant, with little sign of ghosting and smooth frame rates devoid of tearing.
Overall, whilst this isn't a bling curved gaming screen, it is a very competent performer at its given task, as we have come to expect from Iiyama.