Razer has become a well-known brand in gaming circles, with its laptops, keyboards, mice and headsets garnering considerable plaudits for their design and capabilities. Now Razer is expanding its portfolio further still with its first router, called the Sila. The word "Sila" can mean lots of things, but we suspect the one most in Razer's mind refers to an Arabic genie.

So presumably this is meant to be a router that can work miracles, and Razer definitely isn't tentatively putting its toe into this area of the market. The Sila has a relatively high specification, with an AC3000 wireless rating. This is because it's a tri-band router, with two 5GHz radios and one running at 2.4GHz, served by nine internal antennas.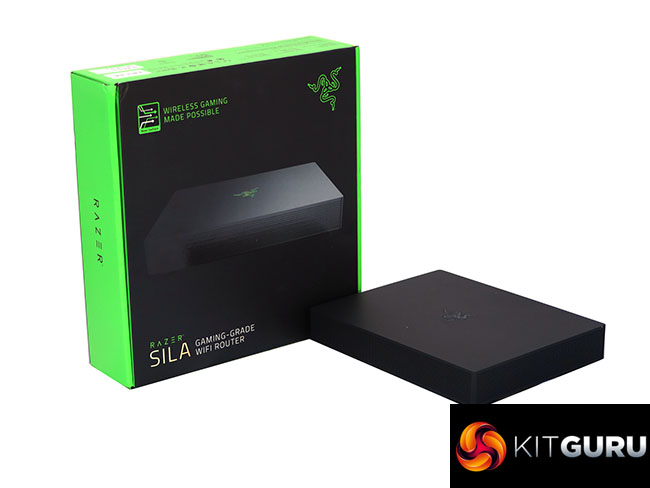 The 5GHz 802.11ac radios have plenty of bandwidth available, too. One provides 1,734Mbits/sec, and the other 866Mbits/sec. The 2.4GHz 802.11n radio operates at a more pedestrian 400Mbits/sec, but this is fairly typical.
The party trick is the facility to use one of the 802.11ac radios as a backhaul to a second Sila, or even a third, to form a mesh WiFi system spanning a much larger area than one router can handle on its own.
Razer also boasts of traffic management features for prioritising different types of data, support for DFS channels to help avoid WiFi congestion, and an app that provides comprehensive management options via your smartphone.
It all sounds very promising on paper, although the router also relatively pricey at £280. Let's find out if the Razer Sila can turn your purchasing gold into magical feats of WiFi excellence.
Price: £279.99
Specification:
Wireless protocols: MU-MIMO with 802.11b/g/n 2.4GHz, 802.11a/n/ac 5GHz
Performance: AC3000 (1734 + 866 + 400 Mbits/sec)
Antenna Configuration: 9×9 Internal Antennas for 2.4/5GHz
Ports: 4 x Gigabit Ethernet (1 WAN), USB 3.0, USB 2.0
Modem Support: VDSL/ADSL 2+ or cable
Be sure to check out our sponsors store EKWB here