With a few niggles, the Razer Sila is a fantastic first router from Razer. It has a commendable range of management features, particularly for gamers, and looks very stylish. Its 802.11ac throughput at ranges of 10m and below is phenomenal.
The FasTrack quality of service controls are particularly well defined for current gaming tastes. Razer has clearly done its homework and brought all its knowledge of current favourite games to bear on this service, making it a very useful feature.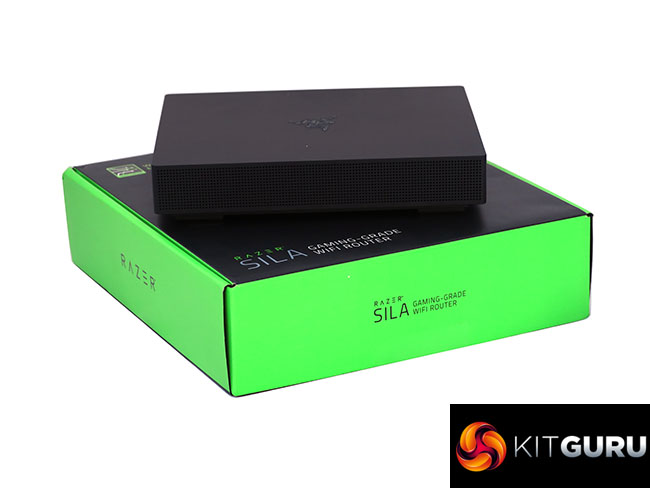 The 802.11n performance takes some of the shine off this excellent feature, and we would also have liked to see more Ethernet ports on a router aimed at LAN gaming. But these aren't enough to tarnish the Sila's great skills in most other areas.
The gaming router market is starting to hot up, and the £279.99 price is around the same as NETGEAR's Nighthawk Pro Gaming XR500, which offers superior 802.11n but inferior 802.11ac performance. Nevertheless, the Sila's untested mesh networking abilities and excellent gaming quality of service features show potential, too. Whilst NETGEAR's XR500 has its excellent DumaOS, Razer's gaming features are almost as good, making the Sila a commendable alternative.
You can buy the Sila direct from Razer for £279.99 HERE.
Pros:
Quality of Service tailored for gaming.
Superb 802.11ac throughput at up to 10m.
Up-to-date gaming titles supported.
Mesh networking potential with multiple Sila routers.
Tri-band WiFi for optimum mesh networking.
Capable smartphone administration app.
Cons:
Mediocre 802.11n performance.
Only three LAN ports.
KitGuru says: The Razer Sila shows great potential, particularly the gamer-focused FasTrack quality of service and mesh networking ability, so long as you're using an 802.11ac client.