Solidifying its foray into the peripheral market, G.Skill has announced a rework to its RIPJAW keyboard software. The 2.0 update streamlines the tool, adding new modes for lighting, reducing the number of clicks per option and abandoning the .NET Framework as a requirement to update its drivers.
G.Skill began its foray into the RGB keyboard market back in 2015 with the KM780 and has since boosted its range with the introduction of the KM780R RGB and KM570 RGB. One complaint that many users had was that the software to control the lighting and macros on these keyboards was too compartmentalised, requiring multiple tabs for relatively small tasks.
The company has taken on board this feedback, streamlining the software to be able to refresh and update the keyboard directly from the macro and lighting profiles instead of going back and forth between menu tabs to save changes.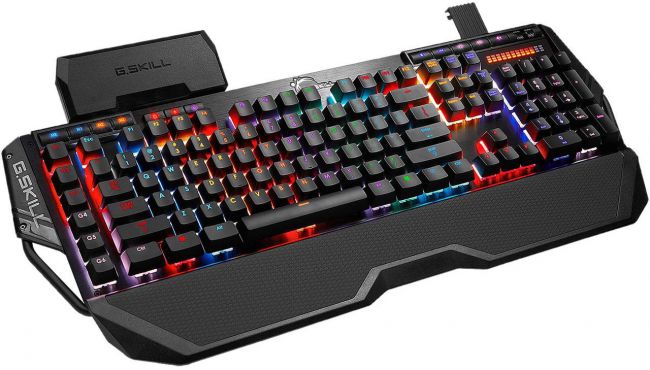 Importing and exporting settings and configurations is now easier, giving the user the ability ability to reload profiles on the fly and move them between different PC setups.
All of the separate lighting controls in the original software have been retained, now condensced onto a single page. This includes expanded options, with static and active lighting now housing options for Ripple, Sonic, Changeling and Rain effects. The Wave and Rain effects in particule now have 4-direction control. Users will be pleased to know that as of the 2.0 update, the digital volume LED display is completely optional via a newly implemented on/off toggle.
KitGuru Says: G.Skill has always impressed me at the quality of its products, not to mention the support it offers after purchase. Do you own a G.Skill peripheral? What do you think of the software improvements?