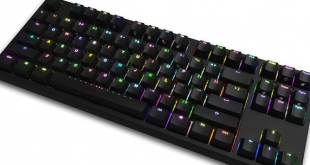 iKBC are a Taiwanese company who are working with SeaSonic to bring their keyboards to market. Today we are looking at their F87 and F108 keyboards – the only difference between the two is that the F87 is 80% sized while the F108 is a full size board. As such, both feature Cherry MX switches, per-key RGB lighting and double-shot PBT keycaps to deliver a premium-grade experience.
While they may be a new player to the keyboard game, iKBC's F87 & F108 keyboards look great on paper, so it will be good to use them for a few weeks and get a feel for how they type and game. What has particularly caught my eye is the on-board RGB control – these keyboards completely do away with software control, but still retain per-key backlighting which will be interesting to look at in more depth.
While exact UK pricing is as yet unclear, the F87 has a European RRP of €126, while the F108 is only €3 more, so these are definitely towards the high-end of the spectrum.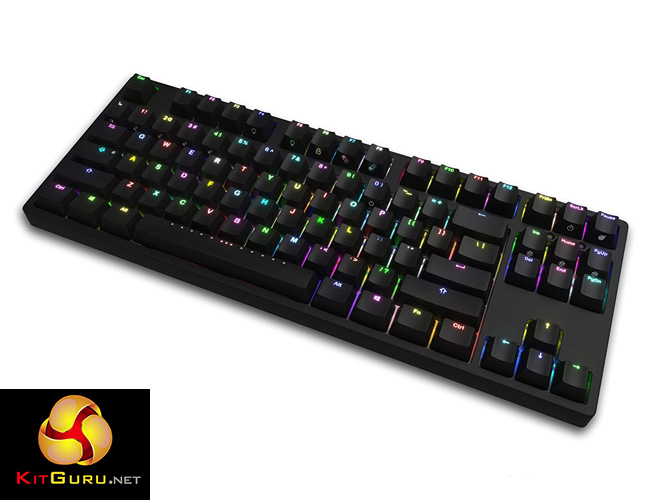 Specifications
F108
Size: 100%
LED color: RGB
Cherry MX: Genuine Cherry switches (brown, red, black, blue)
KB case color: Black / White
Keycap material: PBT double shot
Keycap color: Black / White
Print on keycap: No
Keycap print position: Top
Layout: ANSI & ISO
USB Cable: Non-detachable
NKRO: Full
Multimedia keys: Yes
Primary interface: USB
Warranty: 1 year warranty
Keyboard dimensions: L438.5 X W136 X H41.6
Unit gross weight: 1.25Kg
F87
Size: 80%
LED color: RGB
Cherry MX: Genuine Cherry switches (brown, red, black, blue)
KB case color: Black / White
Keycap material: PBT double shot
Keycap color: Black / White
Print on keycap: No
Keycap print position: Top
Layout: ANSI & ISO
USB Cable: Non-detachable
NKRO: Full
Multimedia keys: No
Primary interface: USB
Warranty: 1 year warranty
Keyboard dimensions: L358 X W136 X H41.6
Unit gross weight: 1.1Kg
Be sure to check out our sponsors store EKWB here: https://ek.tech/kit-guru