While many of us will opt to buy our PC gaming hardware and peripherals online these days, there is no better way of getting a feel for new equipment than by checking it out in a physical high street store. Razer realise this with a chain of stores across the globe and is now opening its first European store in London.
The new RazerStore will be opening in London's Charring Cross Road on 14th December and will be the largest RazerStore yet, with over 3,700 square feet of space. The new store in London has been over a year in the making and Razer claims it is designed to be the pinnacle of the company's global retail presence.
Razer's London store will provide fans with the opportunity to check out the company's latest products that offer the very best in gaming and entertainment. "The popularity and success of the RazerStores is something we've wanted to bring to Europe for a long time," says Min-Liang Tan, Razer's Co-Founder and CEO. "With London's huge tourist draw, diverse population and vibrant, creative gaming industry, it's the ideal location for Razer to build the first store in Europe."
RazerStore London is set out across two floors where the full range of Razer products, catering for all levels of gamers and fans will be showcased. Dedicated display areas for headsets, mice, keyboards will be set out for users to get a feel for new equipment, to makes sure it is right for them before purchasing. Other areas in the store will be designated for Razer Blade systems, console peripherals, mobile and streaming hardware, and complemented by Razer's line of accessories and apparel.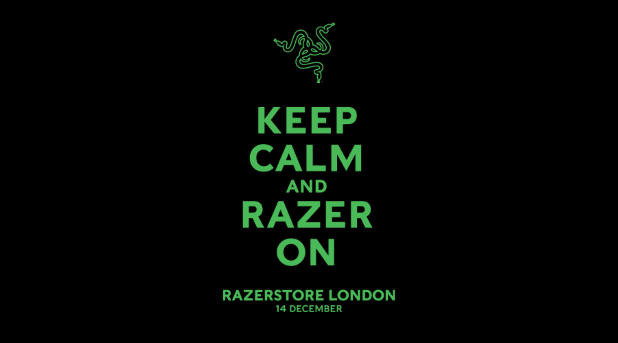 An extensive playtest area will allow customers to connect Razer devices to Blade and console systems for a try before you buy experience. All the lighting zones within the gaming areas will emulate the Razer Chroma lighting system, fluctuating to players actions while a wall of displays will inform customers of product descriptions and information.
The lower floor will include hands-on dedicated zones including streaming booths, three multiplayer console zones and a LAN gaming area with ten systems set up. Weekly tournaments, workshops and boot camps will be held in this area with streamers invited to polish their skills in the streaming booth using Razer's latest broadcast equipment.
A grand opening will be held on Saturday 14th December where fans are invited to attend the opening ceremony. Queuing will officially start at 7 am GMT. There will be a series of raffles, competitions and activities in the run-up to the official 10:30 am opening ceremony. Razer has a full day of activities planned for 14th December, with prizes to be won, YouTube and Twitch streamers to meet and tournaments to enter.
For further information on the new RazerStore London, Grand opening times and activities for the day, check out the official RazerStore London website.
Discuss on our Facebook page HERE.
KitGuru says: The new RazerStore in London is set to be a gamer's paradise where Razer fans can check out new hardware and peripherals, try before they buy and even maybe win some prizes at the opening event. I can't wait to see how it looks. What do you guys think?