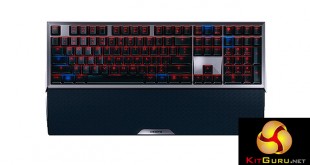 Cherry is a name that should be familiar to any PC user. It makes the MX switches which have shown up in just about every gamer and typist's high-end keyboard over the past decade. Today we look at a board of its own design, featuring the same switches with a brand new interface.

Called the MX Board 6.0, it features a unique "analogue" hardware interface and a quicker micro-controller, which allows for faster tracking of keystrokes – as little as 1ms, versus between 4ms to 20ms normally. It also has some basic backlighting and a magnetically attached wrist rest. 
We know Cherry makes great switches but what about a complete keyboard design which the enthusiast audience will want to buy?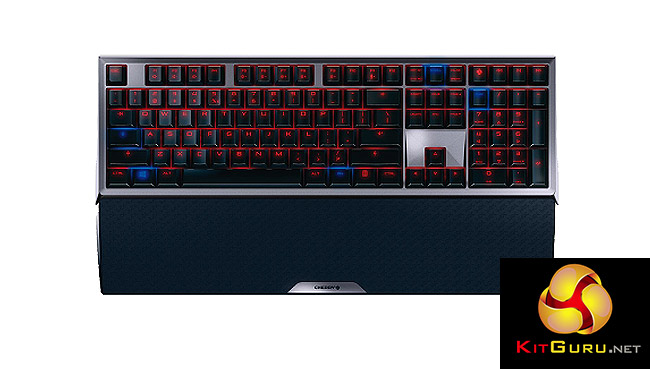 The faster response time is the most exciting aspect of this board and it is likely to stay that way for some time, as Cherry has patented its design and has no plans to license it out. We are told that it is a little bit more expensive than the traditional options, which may have contributed to the price of this keyboard.
According to Erwin Koeferl, electronics systems engineer at Cherry, the reason the analogue system is faster, is because where the digital system operates on a binary track to discover when a key has been pressed and subsequently released, an analogue one has 11 channels, making it possible to uniquely identify each key and when it's pressed/released. That means less information needs to be sent and with the new micro-controller, it happens even faster.
This is also what makes it possible to eliminate ghosting, meaning every key on this keyboard can be pressed at the same time without issue.
Features
The world´s fastest keyboard – with CHERRY MX and CHERRY RK.
Mechanics: CHERRY MX technology – Gold Crosspoint precision module for all keys.
Electrics: CHERRY RealKey technology – fully analog signal processing.
Full N-Key rollover – all keys are read simultaneously
100 % anti-ghosting – no inputting errors.
Red LED key backlight with adjustable brightness (dimmer).
Bi-color status keys (blue backlight when activated).
Rubber palm rest with magnetic connector (quick-snap).
Win-Key deactivation.