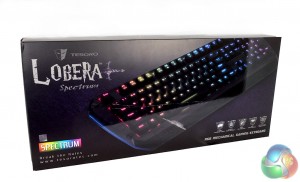 The box for the Lobera Specturm is of a standard size. On the front we have a big, annoyingly glossy image of the keyboard lit up. Unfortunately, I wasn't 100% careful while opening up the shipping box, which left quite a nasty scratch on the front of the packaging.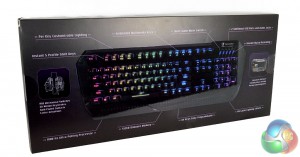 The back of the box is a bit more presentable, with no ugly scratches from yours truly. It lists several key features of the board, including the switches, on-board profile saving and RGB lighting.
The keyboard itself looks very nice, although don't be fooled by the brushed aluminium look, this keyboard is plastic all around. That said, it does feel well constructed. There is a tiny bit of space that you could  use for a wrist wrest, although I imagine it won't be big enough for most users.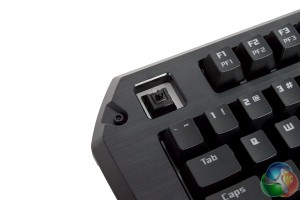 Here you can see the Kailh black switch that we are dealing with. You can also see that Tesoro has opted for a white layer under the keys in order to help reflect the lights better. Razer also uses this technique on their Chroma keyboards.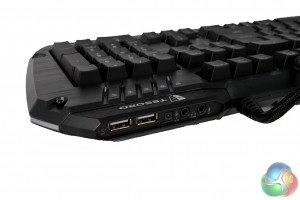 One of my complaints about the Tesoro Excalibur was its lack of USB or audio ports. This feature is also found missing on the highly rated Corsair K70 and even the Logitech G910 Orion Spark. Fortunately, Tesoro have thought this one through and included a dual USB hub alongside a headphone and microphone input.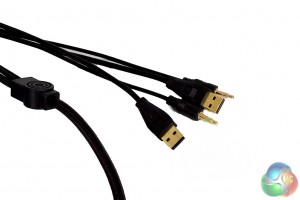 The cable for the Lobera Spectrum is thick and braided. The inputs themselves are all gold plated, which helps give it more of a premium vibe.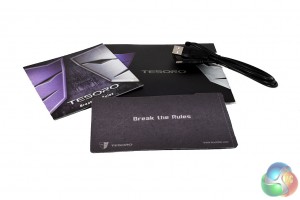 Aside from that, inside of the box you will find a spare 3.5mm jack cable along with a warranty guide and instruction manual.