We had some big MSI news back in July, not only thanks to the launch of the favourably reviewed Optix MPG341CQR gaming monitor, but also because of the launch of MSI's very own gaming chair. Now to celebrate the holiday season, MSI is bundling these together, gifting monitor buyers with a free gaming chair to go with it.
For Christmas this year, MSI is offering buyers of the Optix MPG341CQR Curved UWQHD Gaming Monitor a free MAG CH110 gaming chair worth £339. The MAG CH110 is a premium gaming chair with a steel frame, breathable moulded foam, adjustable arm rests and carbon fibre leather, essentially giving it all the features you would expect from a high-end gaming chair.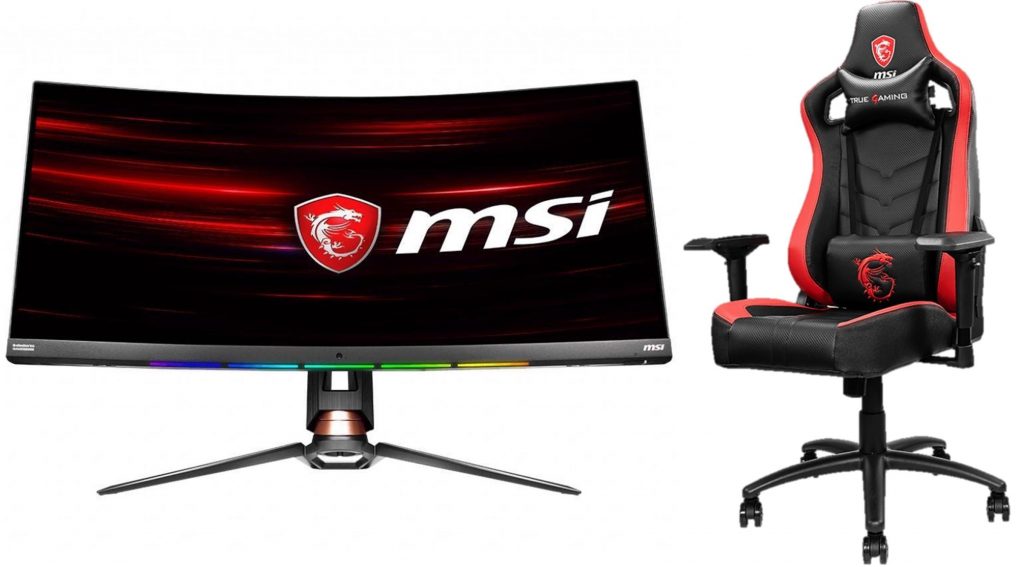 The Optix MPG341CQR gaming monitor on the other hand is a 21:9 ultrawide monitor with a 144Hz refresh rate and 1ms response time. We reviewed it ourselves back in July, giving it our 'WORTH BUYING' award.
The offer is currently available at MSI participating retail partners, including e-buyer, SCAN, Box and Laptops Direct. You can find more details and MSI's T&Cs HERE.
KitGuru Says: Are many of you planning on a big ultrawide monitor upgrade this Christmas? Does MSI's free chair bundle tempt you at all?