LG Electronics and Samsung Electronics introduced their first curved ultra-high-definition televisions in 2013 and followed up with bent displays for PCs in 2014. However, neither TVs nor monitors with curved screens have yet become popular. According to analysts, shipments of such displays will start to grow later this year thanks to lowering prices.
The price difference between curved monitors and flat-panel ones has shrunk to as low as 18 per cent, and as prices are projected to further decline as additional vendors will join the market in the second half of 2015, reports DigiTimes Research. Recently Acer Group and Asustek Computer demonstrated their bent displays with 34″ and 35″ diagonals. Therefore, in addition to LG and Samsung, there will be more curved monitors from at least two other companies.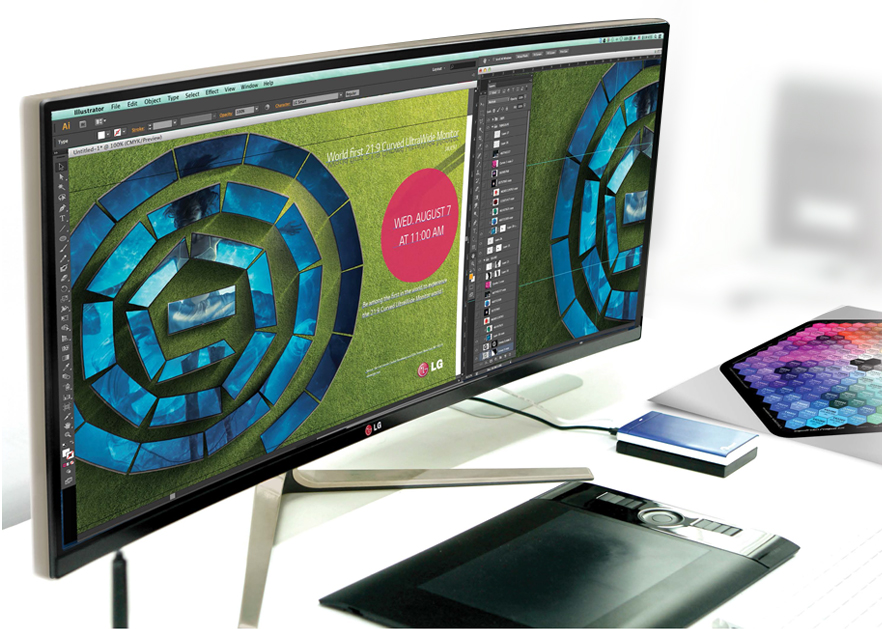 Curved displays with 21:9 aspect ratio are marketed as providing an immersive experience for games, and allowing a wider field of view. Therefore, once their prices become affordable enough, many gamers will likely buy them. In fact, for gamers such monitors can be even better than 4K ultra-high-definition screens.
It is unknown how many curved displays have been sold so far and how many bent monitors will be shipped this year.
Discuss on our Facebook page, HERE.
KitGuru Says: While curved monitors make a lot of sense for games and movies in ultra wide aspect ratio, they many not be exactly great for all types of work. Tell us what you think of curved displays!