Many analysts now believe that Advanced Micro Devices may never recover from its current problems and will inevitably sink. While everything may happen in this industry, it is unlikely that companies of AMD's size can vanish into oblivion. An analyst believes that Xilinx, a maker of field-programmable gate arrays, may be interested in acquiring AMD in order to better compete in the market of datacentres against Intel Corp. and Altera.
AMD has money in the bank and will not need to pay back its huge debts in the next several years (AMD will need to pay $600 million only in 2019). As a result, the company will unlikely go bankrupt unless the management will make it bankrupt. However, in the era of FinFET process technologies, AMD's expenses will definitely increase significantly and somehow the management will have to address this situation. In fact, in order to stay competitive, AMD needs to increase its research and development spending now. As a result, many analysts believe that one of the only solutions for AMD is to sell the company off to a larger investor with plenty of money.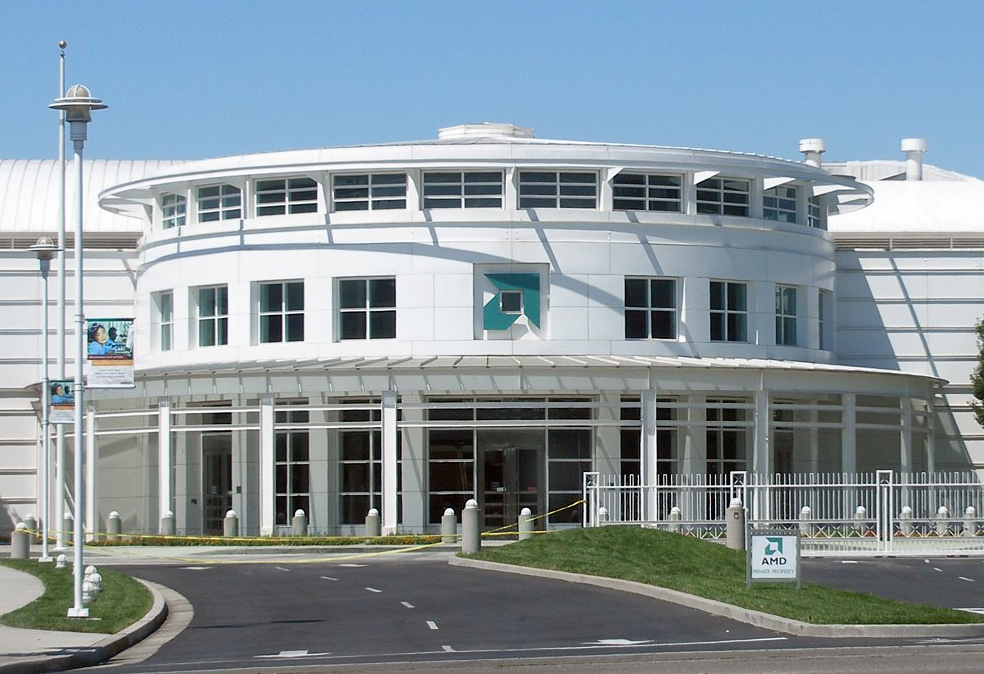 Many believe that a state-supported microprocessor developer from China may be interested in AMD because the country needs processors for datacentres, supercomputers and other applications. Still, it is unlikely that the U.S. government, which recently banned sales of Intel Xeon Phi co-processors to China, will authorize sale of AMD to a Chinese entity. Nonetheless, there are a number of viable contenders for AMD in the U.S. For example, Xilinx, an ambitious maker of field-programmable gate arrays, which will face more competition than ever from Altera, its arch-rival that is about to become a part of Intel, in the coming years.
"Another potential acquirer would be Xilinx as it would combine FPGA and x86 making a viable second source for CPUs in the data centre market," said Gus Richard, an analyst with Northland Capital Markets, in a note to clients, reports Tech Trader Daily. "However, given the margin profile of AMD we think short term concerns would overwhelm the longer term opportunity of an Xilinx-AMD combo.
Xilinx develops and sells field programmable gate arrays (FPGAs), system-on-chips (SoCs) and various special-purpose processors used in automotive, cloud computing, industrial, medical, military, telecommunication, storage, high-performance computing and other industries with custom requirements. In 2015, Xilinx earned $2.38 billion in revenue and increased its net income to $648 million. Gross margin of the company was record 70 per cent. By contrast, AMD earned $1.03 billion in revenue, lost $180 million and recorded gross margin of 32 per cent.
Even though Xilinx is considerably healthier than AMD from financial point of view, AMD could help the company to better compete against Intel-Altera. The merger between Intel and Altera will naturally improve positions of both on various markets. Moreover, eventually, Intel could integrate FPGA and other special capabilities from Altera into its Xeon chips, which means that Xilinx could lose a part of the market it serves. Customization of central processing units and platforms will help Intel to further improve its positions against multiple developers of server-class system-on-chips based on ARM architecture and will further undermine AMD's positions on the server market going forward. In short, AMD and Xilinx may need each other.

While Xilinx could develop server chips itself by acquiring an ARM license or even a designer of such chips, the prospects of ARM-based servers are not too bright. Moreover, in-house development will take three to four years, an amount of time Xilinx does not have
"We believe that shifting existing data center workloads from x86 to other CPU architecture would require a herculean effort to re-write the existing software," added Mr. Richard. "For this reason, we continue to believe that x86 will continue to dominate the server market and this also explains the lack of traction for ARM based servers."
While any change of AMD ownership will terminate the cross-licensing agreement between AMD and Intel, the latter could eventually sign a new agreement with the new owner of AMD because the company still holds a number of crucial CPU patents.
"While change in control would invalidate the existing cross license agreement, we think in most circumstances Intel would be very willing to renew the agreement with a buyer of AMD as it owns several key patents used in modern x86 processors," said Mr. Richard. "In addition, we believe that Intel is interested in expanding the use of x86."
Discuss on our Facebook page, HERE.
KitGuru Says: While it may make sense for Xilinx to buy AMD, it does not mean that it will actually do it. AMD has a lot of troubles and its consumer business will not fit Xilinx. Nonetheless, when it comes to datacentres, the two companies just need each other. Even if Xilinx does not acquire AMD, the two companies could sign a strategic relationship agreement.