DisplaySearch, a leading display market tracker, said this week that shipments of ultra-high-definition (UHD) televisions in 2013 totaled 1.6 million units. Moreover, in the last quarter of the year various manufacturers supplied one million units, which means that the demand for such displays with 3840*2160 resolution is on the rise.
According to the latest NPD DisplaySearch report, growth was significantly driven by China, although shipments from other countries more than doubled in Q4, as well. Chinese brands comprised 84% of global 4K TV shipments in 2013 and 80 per cent of 4K TV shipments in Q4. The Chinese market and brands carry on to be a rapidly increasing part of unit shipments of LCD TVs overall and the driving force for 4K TVs in particular. The majority of 4K TV volume in China was primarily concentrated in the 39", 50", and 55". Outside of China, 4K TV sizes were profoundly focused on the 55" and 65" models sold by Sony, Samsung, and other global brands.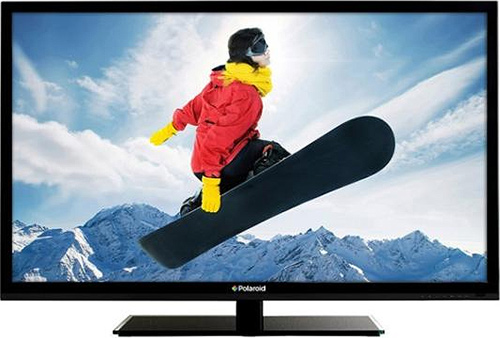 "4K TV remains on an aggressive growth trajectory, but the expectations of the supply chain are extremely high, relative to observed market performance and current retail pricing levels so far," said Paul Gagnon, director of global TV research for NPD DisplaySearch. "With panel price premiums falling rapidly, and a growing chorus of non-Chinese brands pushing 4K, it is possible for retail set prices to fall quickly to improve volume, but at the expense of profits."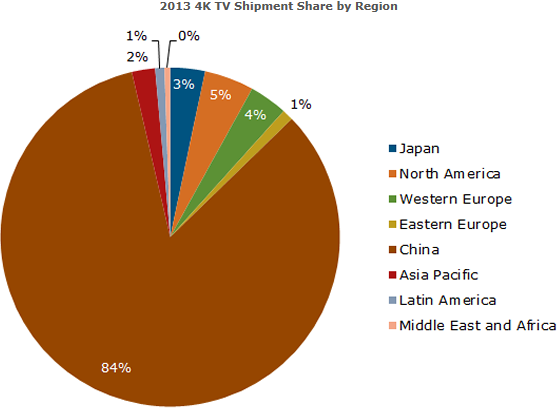 4K is a crucial strategy for most brands, but particularly those targeting the high-end segment of the market. In fact, while Chinese brand Skyworth held the top overall 4K TV shipment share worldwide in 2013, Sony maintained the top shipment share of 4K TVs outside of China, which is a position they have held since the second quarter of 2013, but one which will be challenged significantly this year by low-cost competitors.
Global shipments of TVs fell 3% in 2013, even high-growth categories like LCD TV only rose 2% after a 1% decline in 2012.
"For TV manufacturers, the focus on profitable and growing market segments like 4K, larger screen sizes, and smart TVs is critical in the absence of global market growth," said Mr. Gagnon.
KitGuru Says: It is amazing to see how China is leading the world with transition to 4K television. The 4K content is only available on hard drive-based devices supplied with UHD TV sets by companies like LG Electronics, Samsung or Sony, but Chinese brand Skyworth, the world's leading maker of TV-sets, does not seem to provide any content officially.