HDMI Forum, an organization that manages the HDMI standard development, this week release HDMI 2.0a specification, which adds support for high-dynamic range video medatada flags to the standard. Members of the organization can start to add HDMI 2.0a into their products now.
The specification has been updated to enable transmission of HDR formats, which provide enhanced picture quality by simultaneously enabling greater detail for both the dark and bright parts of an image. The addition of high dynamic range content support will be particularly useful for ultra-high-definition TVs.
Even though modern high-definition and ultra-high-definition televisions and displays feature advanced panels capable of displaying high dynamic range images and video, HDR content needs a special treatment. HDR-mastered video streams contain special metadata flags that help hardware to display such content properly. The HDMI 2.0a adds support for such metadata flags to hardware. The HDR-related updates include references to CEA-861.3, CEA's recently published update of HDR static metadata extensions.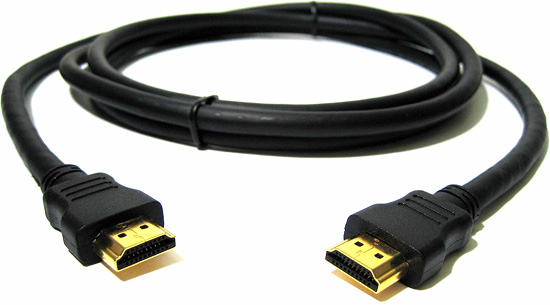 The HDMI Forum did not reveal whether the new HDMI 2.0a standard requires any changes to physical implementation of the HDMI 2.0 specification, but it is highly likely that all innovations are protocol-related. In many cases HDMI 2.0-supporting UHD TVs can be upgraded to HDMI 2.0a with a firmware update.
"We recognized that HDR would be a critical feature as the industry evolves. Our support for HDR enables our 800+ HDMI 2.0 adopters to develop market-leading products that include HDR and will maintain interoperability across the entire HDMI ecosystem," said Robert Blanchard, president of the HDMI Forum. "Along with the publication of the CEA extensions, the HDMI Forum continues to update the HDMI Specification and remain closely aligned with leading CE standards organizations."
Discuss on our Facebook page, HERE.
KitGuru Says: It is great that now there is a standard to support HDR-mastered videos and 4K UHD TVs will get a new capability. Unfortunately, content is traditionally way behind all hardware standards, so it will take quite some time before HDR-enabled content hits the market in mass quantities.