Sony Corp. has publicly stated that it believes in virtual reality technologies and will develop games for its project Morpheus virtual reality headset. What the company has never revealed is how big its VR plans are. Apparently, those plans are huge. The company has already met with hundreds of various game developers to discuss its VR efforts and the new doors that the technology opens.
"Our first party studios are very much on board for creating unique content," said Anton Mikhailov, an engineer from the Magic Lab in PlayStation's R&D group, in an interview with Gamasutra. "We've talked to third parties. I've personally done something like a hundred briefings of just third party people, indies, big studios, little studios, medium studios – we actually have allotments dedicated to indie content, triple-A content, so we're trying to cover all the bases."
Since VR technologies are at their early stages of development, the company is experimenting a lot with different experiences. For example, if Oculus VR is focused solely on seated experience with its VR headset, Sony has done virtual reality demos that require players to stand or even lie.
"One thing that has surprised me about the Oculus side of things is that they are very locked into the seated experience," said Mr. Mikhailov. "We are still very much experimenting with very different types of content. […] It is worth experimenting with every kind of experience, no matter how impractical it seems, because even if you don't end up shipping that, you still end up learning nuggets from it. So it's good to experiment. So that's maybe one difference I've seen, fundamentally, from us."
Sony remains very open to game developers when it comes to virtual reality. The firm clearly understands that bright ideas can come from anywhere. Sony needs great VR content to sell its project Morpheus VR headset as well as the PlayStation 4 console.
"We are not favoring anybody," said one of the leading PlayStation engineers at Sony. "We are favoring people who are excited about VR and want to make a product. That's really the only guideline – it doesn't matter if you're internal, external, big or small. We're just trying to get the best possible VR content out there."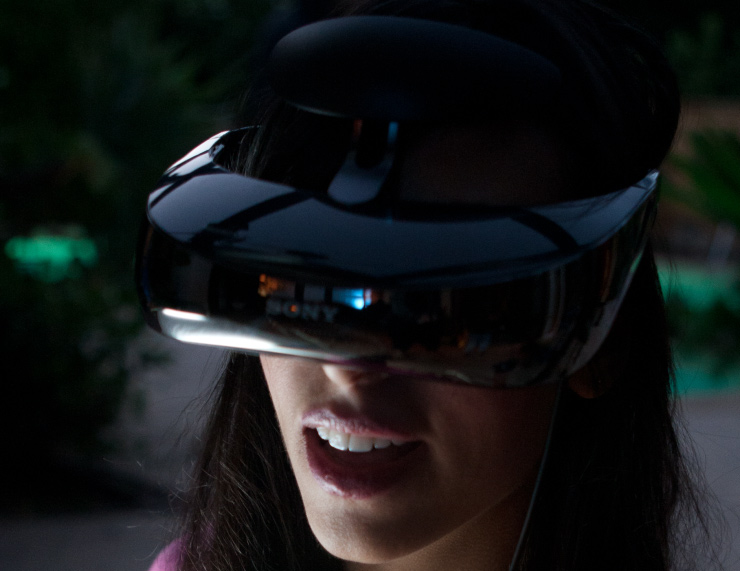 While Sony has met with hundreds of game developers to discuss virtual reality technologies, the company is clearly looking beyond gaming when it comes to VR in general. While Sony naturally does not want to discuss everything about its possible plans, virtual reality movies and virtual reality music concerts look like two possibilities.
"Sony's a big company. Obviously we have movie studios, music studios. There's a lot of potential for collaboration," said Anton Mikhailov.
Discuss on our Facebook page, HERE.
KitGuru Says: While companies like Oculus VR and Sony Computer Entertainment seem to be very confident of the VR tech in general, we should wait and see what kind of products will actually be delivered. What will matter is the actual quality of experience.