Our objective test regime involves a DataColor Spyder Elite 5 Colorimeter to assess a display via a range of image quality metrics. The device sits flush with the panel surface while the software generates a range of colour tones and patterns, the screen's response to which are compared to stored ideal values.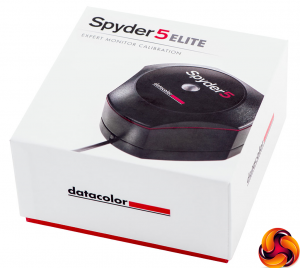 The results indicate:-
A monitor's maximum brightness in candelas or cd/m2 at various levels set in the OSD
A monitor's contrast ratio at various brightness levels in the OSD
The brightness deviation across the panel
The black and white points
The colour accuracy, expressed as a Delta E ratio, with a result under 3 being fine for normal use, and under 2 being great for colour-accurate design work
The exact gamma levels, with a comparison against preset settings in the OSD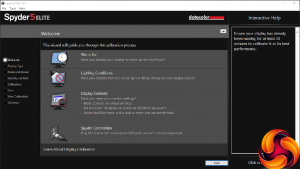 The first run through with the Spyder is completed with the screen at default factory settings. Following a full calibration, the tests are repeated.
Along with these objective metrics, we also cast a beady and experienced eye over the screen in a number of real-world scenarios. That includes desktop work and productivity, video content and games, enabling and disabling relevant features along the way and looking out for artefacts including ghosting, motion blur and input lag.
Out of the box, the 328P's scores some solid solid colour space numbers, achieving 100 per cent of the sRGB gamut and 91 per cent of the AdobeRGB space.
Next up are brightness and colour uniformity. The former betrays something of a hotspot on the right hand side of the panel. But it is at least consistent across multiple brightness levels, registering similar values whether set to 50 per cent or 100 per cent brightness.
As for colour uniformity, it's the top right that's most deviant and again, this isn't hugely sensitive to brightness.
Regards absolute brightness, the 328P doesn't quite achieve its claimed 300cd/m2 rating, topping out at 267cd/m2 at 100 per cent brightness. Contrast levels meanwhile are strong in a general context, registering around 1,500:1 at the sort of brightness levels most users will opt for. However, this is also some way off the 3,000:1 contrast capability Philips claims.
Default colour accuracy, meanwhile, hits a delta-E average of 1.41, which is a very nice figure for an uncalibrated display.
Post calibration, and as you'd expect, there's little movement in the overall available colour space.
However, overall colour accuracy tightens even further to an excellent delta-E average of 0.71 and would have been quite a bit lower still were it not for a single result above 2.0. Nice.