While AOC's Porsche-designed PDS series monitors have impressed reviewers and trade show attendees alike so far this year, it seems that an unfortunate issue has cropped up with a batch of them. Today, AOC announced that it is recalling some of its PDS-series monitors due to an issue with the external power adapter.
One of the things that helps AOC's PDS monitors stand out is the lack of ports and wires going into the back of the monitor. This is achieved via an external power adapter and signal input box, which plugs in to the base of the monitor and can be hidden out of sight. Unfortunately, the company AOC used to produce these external power boxes did not meet the requirements for minimal distances of internal components. As a result of this, the affected boxes can potentially give users an electric shock.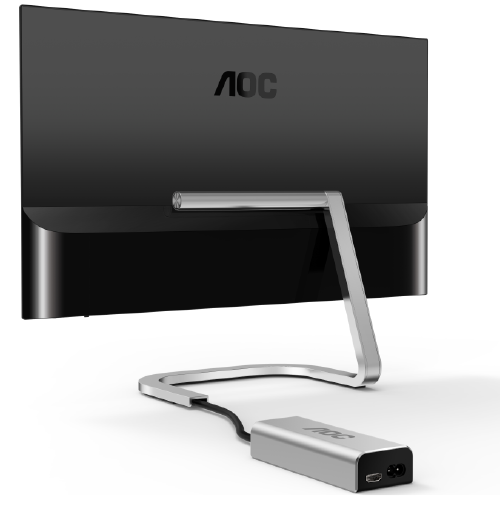 Due to this risk, AOC is asking that all European customers with a PSD241 or PDS271 monitor stop using it the current external power box. AOC will be offering a free replacement and aims to make the return process as seamless as possible.
To kick things off, AOC has been in touch with distributors to make sure that owners of either of these monitors can return their units and receive a replacement as quickly as possible.
KitGuru Says: There is no direct site or form page for owners to go to in order to take part in this recall directly. If you own one of these monitors and are confused about what needs to be done, then you will need to get in touch with AOC's customer service, or the retailer you purchased from.