Shortly after announcing availability for three new G90 series gaming monitors, AOC today has begone showcasing its new special edition AGON curved monitor. This is an impressive 35-inch 3440×1440 ultrawide display with a silky smooth 120Hz refresh rate, which will be showcased at the Intel Extreme Masters tournament this weekend.
For those who don't know the Intel Extreme Masters Tournament is a big esports event, bringing the world's best 16 pro CS:GO teams together for a face off and the chance to win a portion of a $500,000 prize pool. AOC-sponsored team, G2 Esports, is participating, giving AOC the perfect opportunity to show off its new all-black special edition version of the curved AGAG352UCG6 monitor.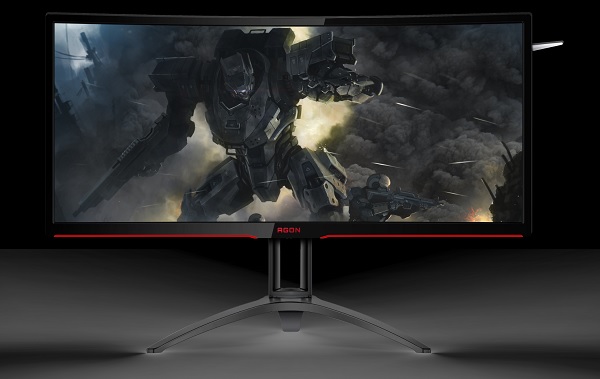 The AOC AG352UCG6 Black Edition offers the perfect balance between ultrawide quality and high refresh rates with a 3440×1440 resolution, 120Hz refresh rate and G-Sync support. Most popular 3440×1440 monitors on the market currently cap out at 100Hz, so the jump to 120Hz is a welcome boost.
This particular monitor is currently planned to be made available in May, but if you happen to be attending the tournament this weekend, then you'll get to see it up-close well ahead of time.
KitGuru Says: I made the switch over to 1440p ultrawide last year, it is certainly something I would recommend. Though I do find it ironic that a 3440×1440 monitor is being showcased at a CS:GO tournament, when the game has yet to be updated to properly support 21:9 aspect ratios. That is purely a Valve problem though.