Quantum Dot technology has been available for a while in Samsung's SUHD TVs, offering a wide color gamut that can rival LG's OLED displays. However, gamers would likely appreciate the nicer colours too, which is why Samsung has revealed plans to launch a new range of Quantum Dot monitors, offering resolutions up to 4K as well as G-Sync and Freesync technologies.
At IFA last week, Samsung began showing off some of its new curved gaming monitors, featuring Freesync technology. However, as PCGamesN reports, Samsung also has plans to release G-Sync models in 2017, alongside some 4K Quantum Dot displays.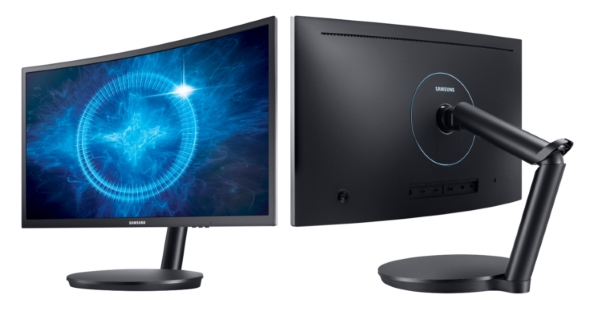 Samsung kicked off its Quantum Dot series with Freesync since it is free to integrate, whereas G-Sync requires an additional chip to communicate with Nvidia GPUs, which adds to the overall cost.
So what's so great about Quantum Dot? Well for starters, it allows for brighter images, much greater colour depth and can display up to 125 percent of the sRGB colour space. It can also support high refresh rates, with Samsung's new Ultrawide CF971 monitor offering 100Hz.
Pricing and availability for Samsung's new Quantum Dot displays has yet to be announced but it will be interesting to see how it fares against an IPS panel.
Discuss on our Facebook page, HERE.
KitGuru Says: I bought one of Samsung's 2015 SUHD TVs a few months ago and I must admit, the colours are the best I've ever seen on a display (outside of LG's flagship OLED TV). Now with the Quantum Dot tech coming to gaming monitors, I am a little tempted to make the switch myself. Are any of you guys looking to pick up a new gaming monitor at some point? Will you be looking into Quantum Dot, or are you sticking with TN or IPS?