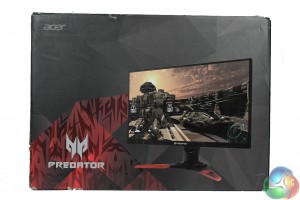 In the box you get the usual literature, with a USB 3 uplink cable, DisplayPort cable and power cable.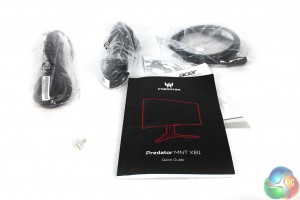 The stand is assembled by screwing the base into the support, which locks into place tightly.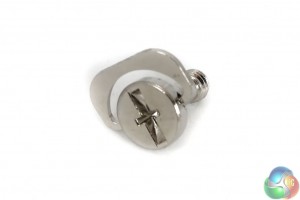 It's then secured with the usual "key" fitted in underneath, then attached to VESA compliant square section at the rear of the screen.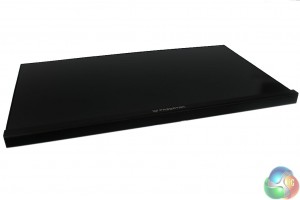 The screen uses an anti-glare coating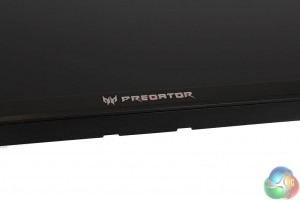 The shape angled base is complimented by a sharp, angled logo used for all of Acer's Predator range, placed in the middle of the bezel.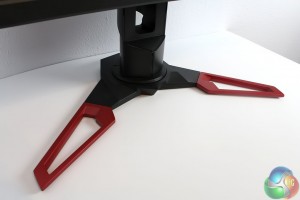 Sitting on a desk the red, angled base looks pretty neat.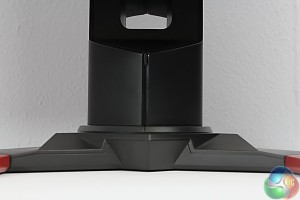 Acer has, of course, remembered the useful hole for cable management in the stand.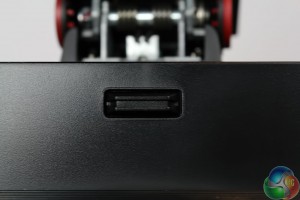 To remove the stand from the panel, there's an eject button behind the screen.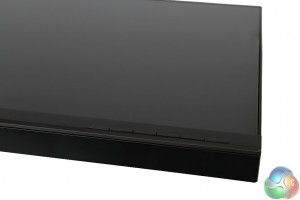 The on-screen display and menus (described in detail on the next page) are controlled with five physical buttons on the lower right side of the screen.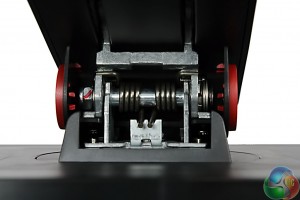 There's no better example of the tough, brash industrial look than in the hinge, with its attached springs and solid look. Don't put your finger in there.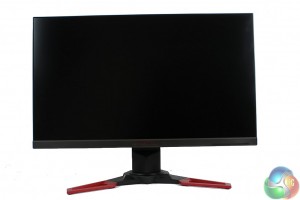 Here is the Acer Predator XB271HK, fully assembled, in all its glory.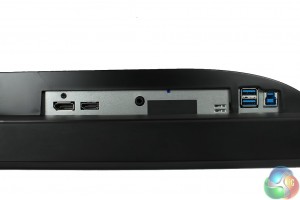 G-Sync unfortunately restricts the number of display inputs. The predecessor to the Acer Predator XB271HK used a G-Sync 1.0 module, with only a single input, but with G-Sync 2.0 there is now an additional HDMI 1.4 input.
Joining that is a USB uplink port and two standard USB 3 ports.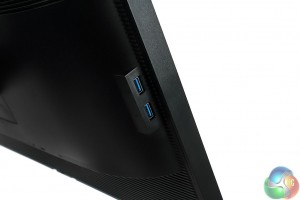 With another pair on the left-hand side.
As usual, a large Acer logo dominates the rear of the casing, with an indented groove that gives it a modern feel.
The Acer Predator XB271HK offers a full range of motion, with the ability to rotate and lower the display.
It tilts back and forth between -5 and 35 degrees …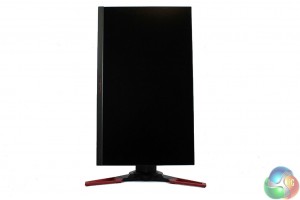 … and can be swivelled around into portrait mode.