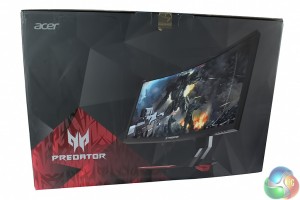 As expected, the Acer Predator Z35 arrives in an enormous box with the same black and red colouring as the product itself.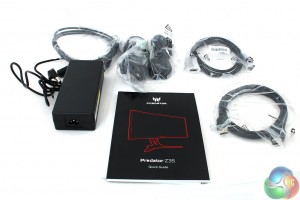 Included in the package is a quick-start guide, power pack, HDMI cable, DisplayPort cable, audio, USB and power cables.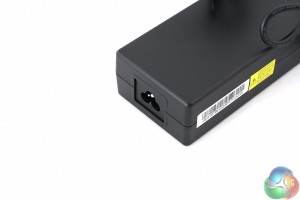 The external power supply takes a three-pin cloverleaf adapter.
The base of the stand is enormous and will take up a lot of space on your desk, not to mention heavy.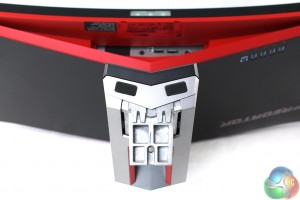 The base connects to the stand using the 'fork' method Acer tends to favour. Slot the two prongs into the base and tighten the key to secure it.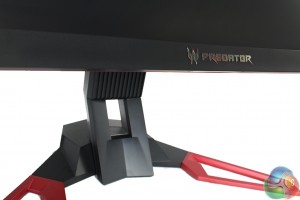 With the screen upright, you can see the stand better, with its sharp angles and red metal edges. It measures around 40cm from left to right and around 20cm from back to front.
It also has a slot for cable management in the centre.
The stand is really heavy duty, with a very strong hinge to support the weight of the display. It's the centrepiece of Acer's design and the design language works very well. It's something most gamers would probably appreciate, but probably not your nan.
The stand comes pre-attached to the screen in the box, and there is no easy way to remove it for VESA mounting. However it is possible to remove it by completely dismantling the stand.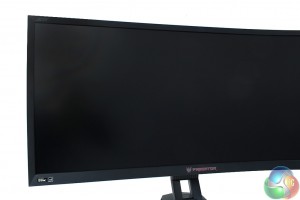 Did we mention both the screen and the stand for the Acer Predator Z35 are huge? We did? Well, we're mentioning it again.
The Predator logo is emblazoned on the front and rear corner of the Z35. The fonts used are a metallic red, with sharp angles, in keeping with the physical design.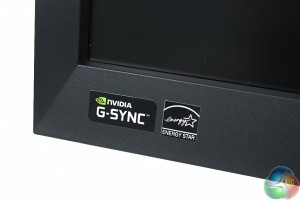 There's a G-Sync logo and Energy Star sticker on the lower left of the bezel.
There are only two display inputs, as per the G-Sync 2.0 standard: HDMI 1.4 and DisplayPort 1.2a. Any extra bandwidth from HDMI 2.0 is unnecessary, given the lower screen resolution, and the fact that G-Sync cannot run over HDMI. You can also see the power connector and single 3.5mm audio output connector.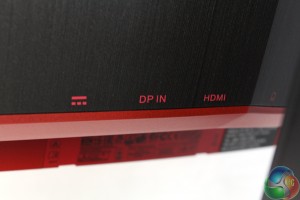 There are clear labels for the inputs.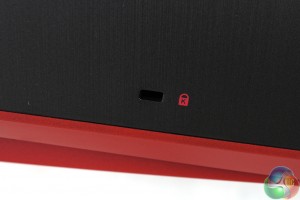 And a Kensington lock.
There are four USB 3 ports as well at the rear, with an uplink port. One port at the left is for fast charging.
The OSD is controlled with white buttons underneath the right edge of the bezel. The largest one is for power, the other five used to control the menus.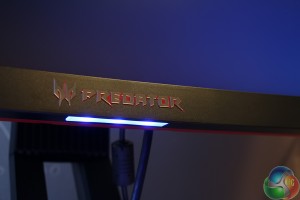 There's also a customisable LED underneath the bezel that illuminates your desk underneath the display.