Our first test involves using a DataColor Spyder Elite 5 Colorimeter to assess a display's image quality. The device sits on top of the screen while the software generates colour tones and patterns, which it compares against predetermined values to work out how accurate the screen is.
The results show –
A monitor's maximum brightness in candelas or cd/m2 at various levels set in the OSD.
A monitor's contrast ratio at various brightness levels in the OSD.
The brightness deviation across the panel.
The black and white points
The colour accuracy, express as a Delta E ratio, with a result under 3 being fine for normal use, and under 2 being great for colour-accurate design work.
The exact gamma levels, with a comparison against preset settings in the OSD.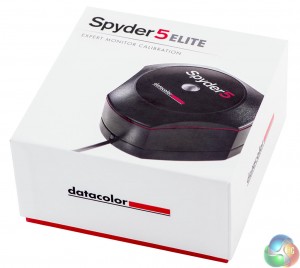 We first run this test with the display in its default, out-of-the-box state, with all settings on default. We then calibrate the screen using the Spyder software and run the test again.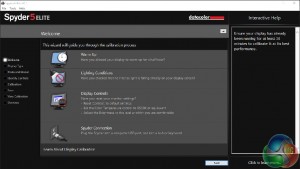 We always test the display subjectively on the Windows desktop, using it for general tasks such as browsing and word processing, and with games as well, even if the display is not intended solely for that purpose. We pay careful attention to any artefacts, ghosting or motion blur, and enable any gaming specific features, such as adaptive-sync settings like G-Sync, using a compatible graphics card in our test PC.
We also measure a display's power consumption at 100% brightness.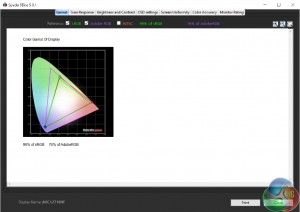 Close to 100% sRGB coverage and 76% AdobeRGB are fairly standard results for any IPS panel.
The brightness distribution is remarkably good here, with not much deviation across the panel. Impressive.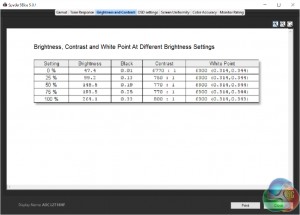 Brightness results of 264 candelas and contrast of 800:1 are excellent results for a display in this price segment
The Gamma 1 setting gives a result of 2.3. Gamma 2 shows a result of 1.8 and the Gamma 3 setting shows a result of  2.2.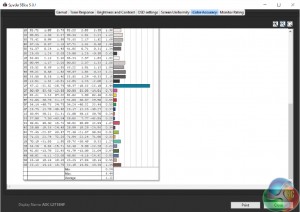 An uncalibrated colour accuracy result of 1.12 is a great result.
And then after calibration: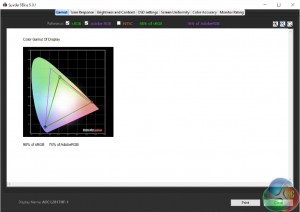 As usual with IPS screens, the gamut remains the same.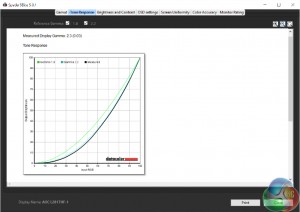 The gamma setting hits 2.2
And the accuracy hits a DeltaE just under 1.
We tested the AOC I2718FH with Battlefield 4 multiplayer and noticed no significant motion blur, or ghosting. It works just fine as a gaming display. And on the Windows desktop, colour appear as bright and colourful as can be expected from any IPS display.
Lastly, the power usage at 100% brightness was 26w, which is very economical for a 27-inch panel.