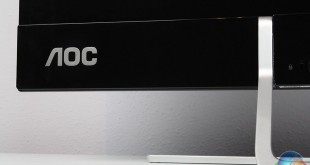 AOC's latest affordably priced 1080p display is about managing the basics well rather than high-end features. It costs just £199, a fair price for a 27-inch IPS display, and it has a nifty looking slim appearance that looks more appealing than most displays in this price range.
We've covered plenty of high-end displays recently, with colour-accurate panels for eye-popping clarity, high refresh rates and G-Sync support, and 4K or even 5K resolution, any of which would be a centrepiece of a great PC setup, albeit with a considerable cost attached.
But the real volume of sales is with far more affordable, general-purpose monitors. At this end of the market, buyers are far more cost conscious. They're purchasing a display for a wholly different set of reasons. Their budgets are tight, and they're looking for the best possible 'bang for the buck'. A display will be used for all sorts of typical computing tasks – browsing, office, maybe gaming and media too, but probably not limited to any single activity.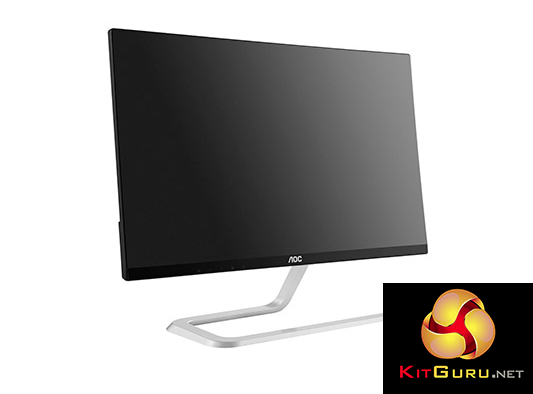 And if it's to be used at home connected to a family computer, it's going to need a physical design that will offer broad appeal.
That's what we think AOC was considering with its I2781FH 1080p desktop monitor. It's the largest of a set of similar-looking models from AOC's so-called 'Style Line', complimenting 22 and 23-inch versions. It has a bright IPS panel and a set of video inputs that includes dual HDMI ports and VGA.
This family of displays probably carries that name as it also sports a really nifty glossy black appearance with a silver metal stand that comes in a rough 'L' shape, that looks really good in our opinion. Coupled with thin bezels around the edges, viewed head-on, the AOC I2781FH looks both tasteful and modern.
Beauty on a budget is quite hard to pull off, but at £199 it's very good value for a 27-inch screen. With a 4ms response time, it should be good for gaming as well as general desktop use.
But with most entry-level screens, the devil is in the detail, so we'll examine the AOC I2781FH in more detail right here to show you exactly what features it offers, how it performs and whether its performance matches its nifty appearance.
AOC I2781FH – Price £199
Specification:
Screen size: 1920 x 1080
Native resolution: 27 inch
Refresh rate: 60Hz
Panel type: IPS
Display inputs: 2x HDMI 1.4, VGA
USB hub:  none
Tilt:  -20 to 3 degrees
Raise: no
Swivel: no
Other: L-shaped stand