We used a Spyder 4 Elite Colorimeter with the AOC Q2778VQE, which provided figures for the brightness uniformity, coverage of various colour standards and tone response.
We tested with the monitor reset to its default values.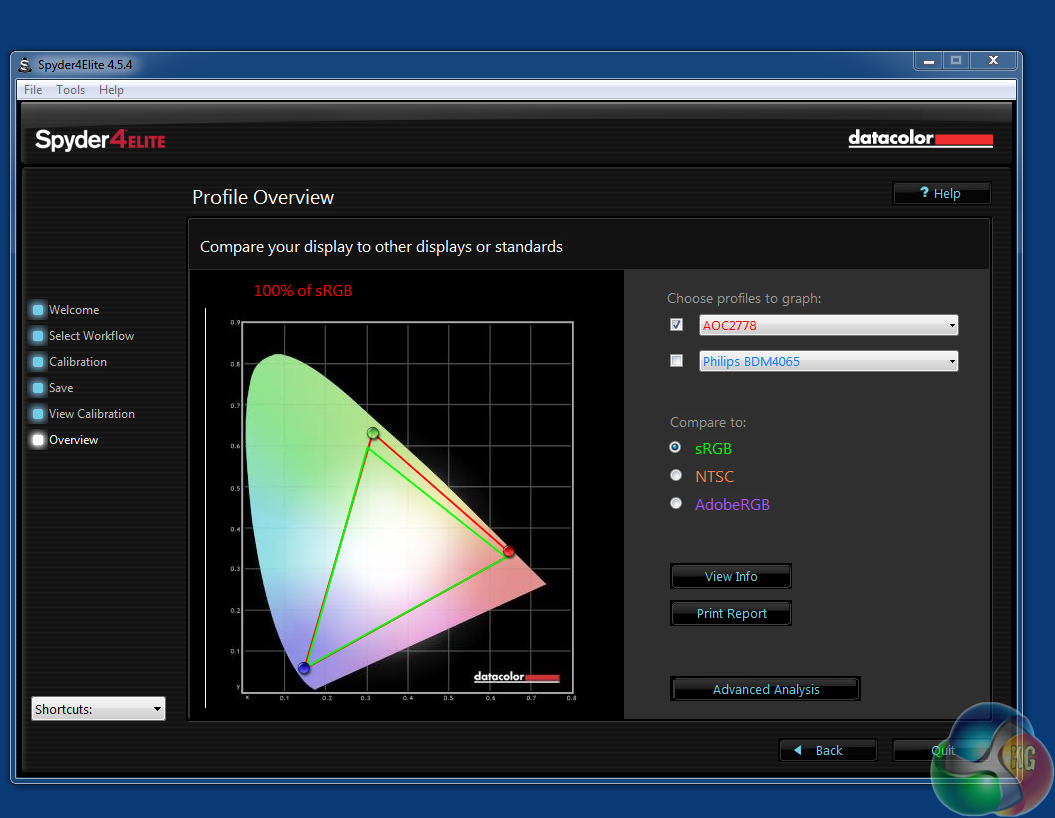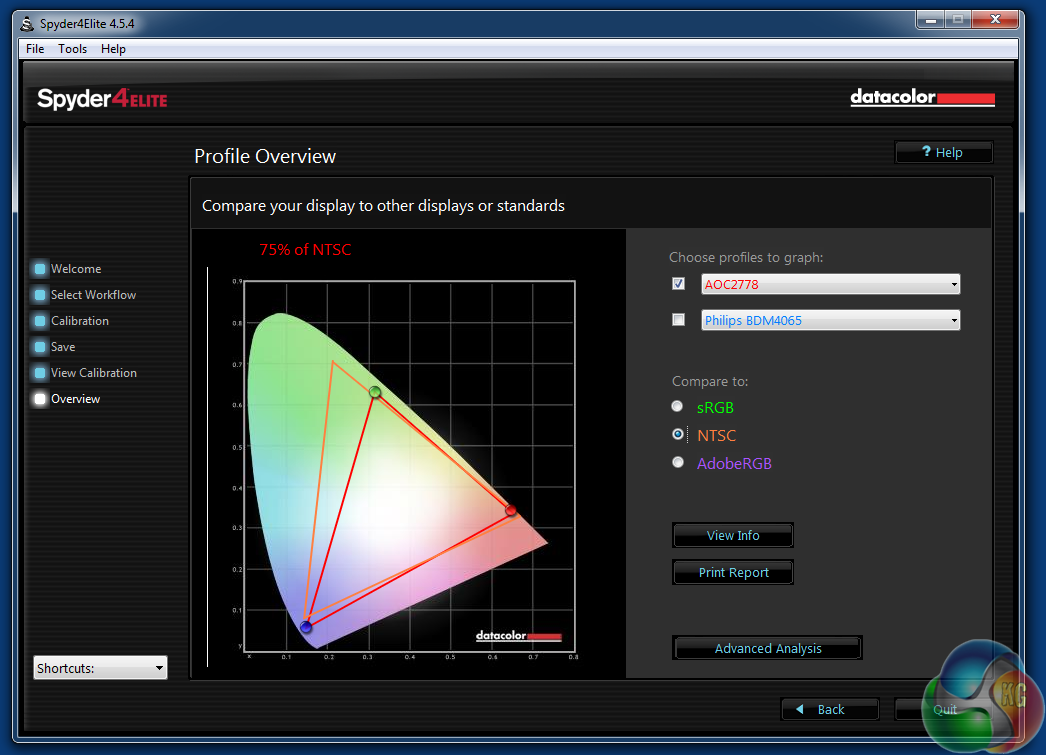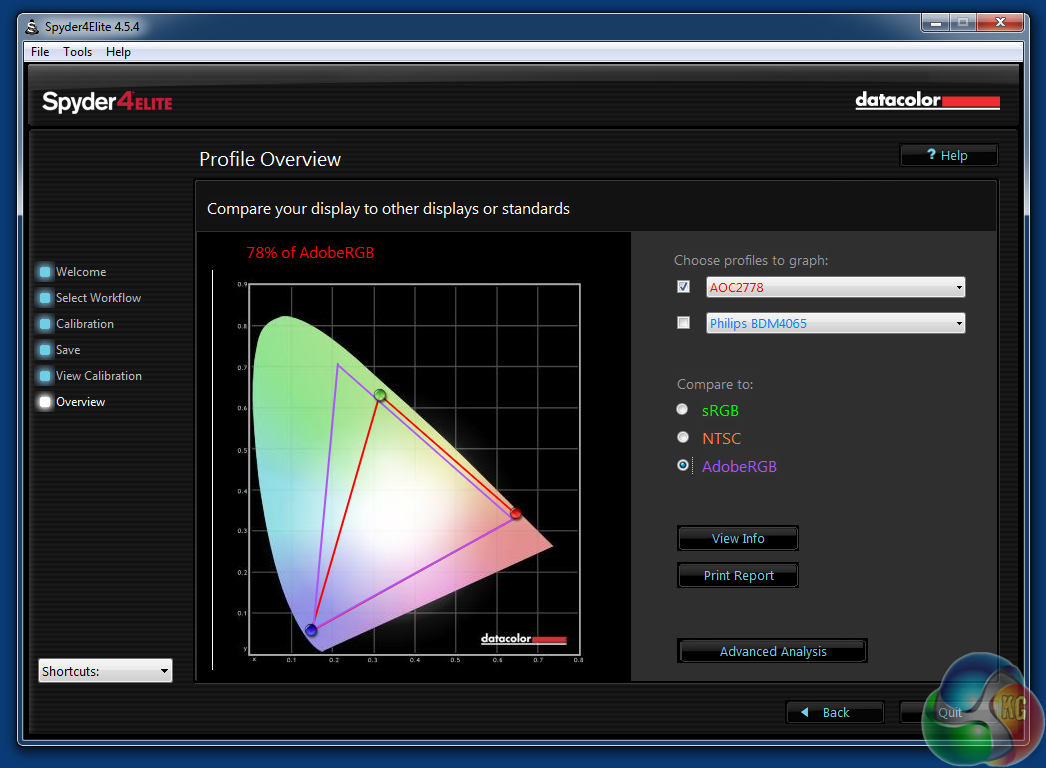 The Q2778VQE delivered some excellent coverage figures, with 100 per cent sRGB, 75 per cent NTSC and 78 per cent Adobe. Although the Q2778VQE isn't sold as a colour-accurate display, this is a great result.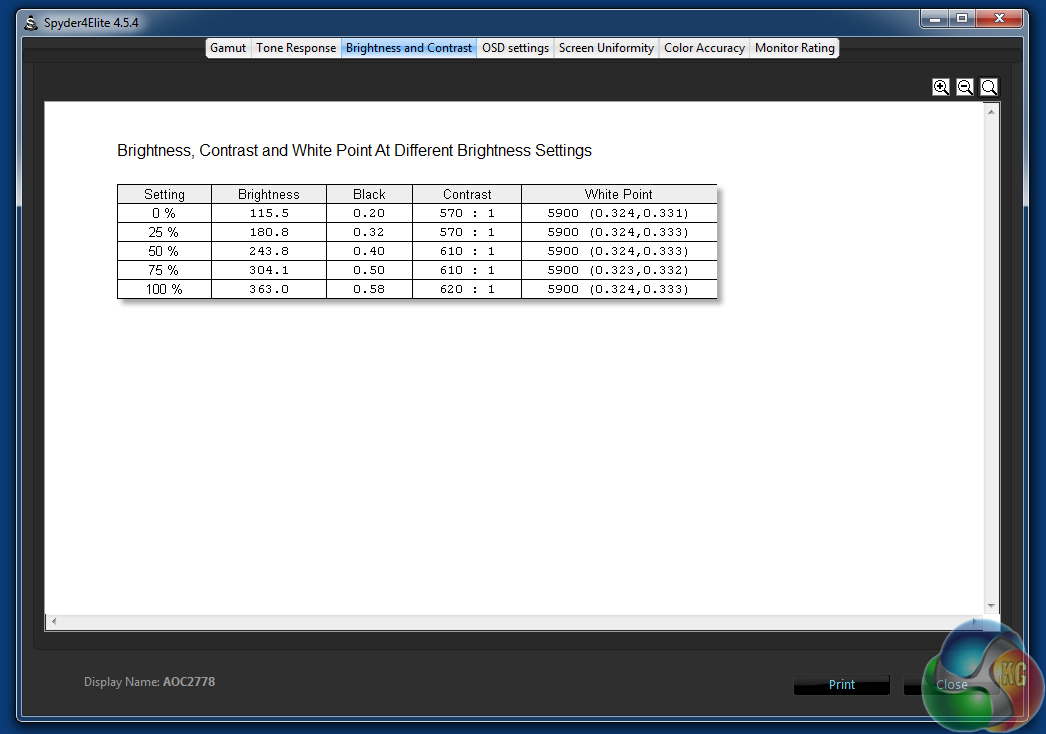 Brightness and contrast levels were promising too. At 100 per cent brightness on the OSD, the screen managed 363 cd/m2 with 620:1 contrast, results that beat many IPS panels we've tested.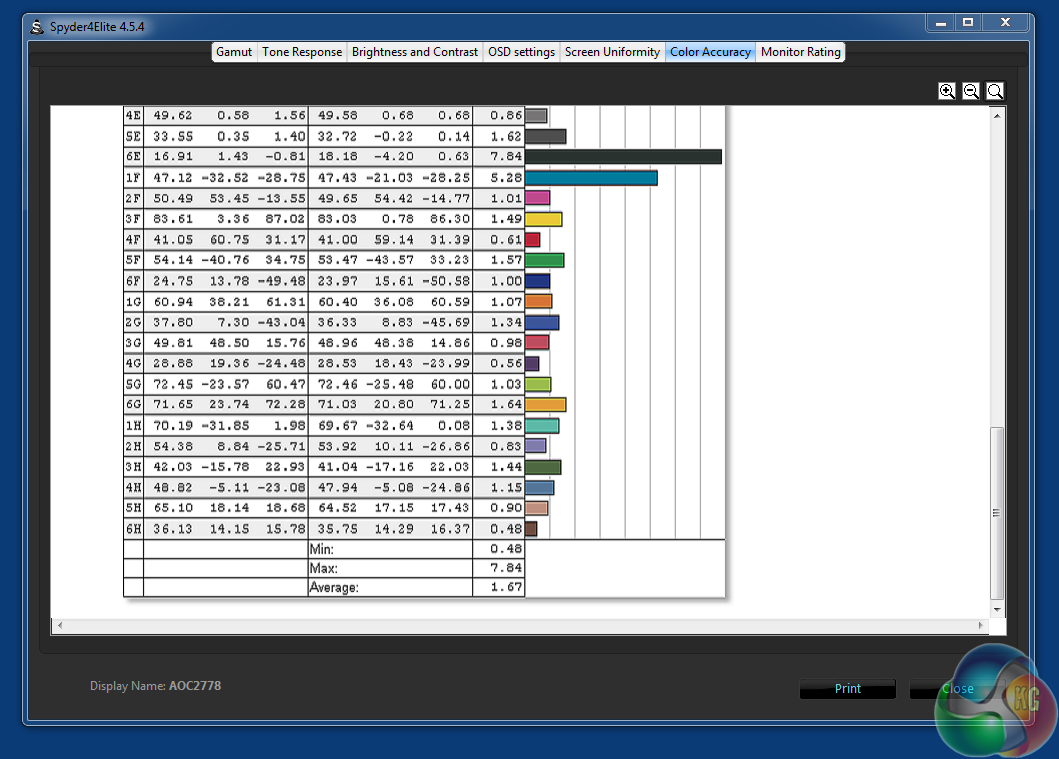 Uncalibrated the Q2778VQE delivered an average DeltaE result under 3, with a calibrated result of 1.67.
Brightness distribution varied between 4.3 and 17 per cent. It was most reasonable in the middle and lower sections, but deviated considerably toward the top, with variances of 14.9,13.6 and 17.9 per cent. This is probably the worst performing aspect of the display quality.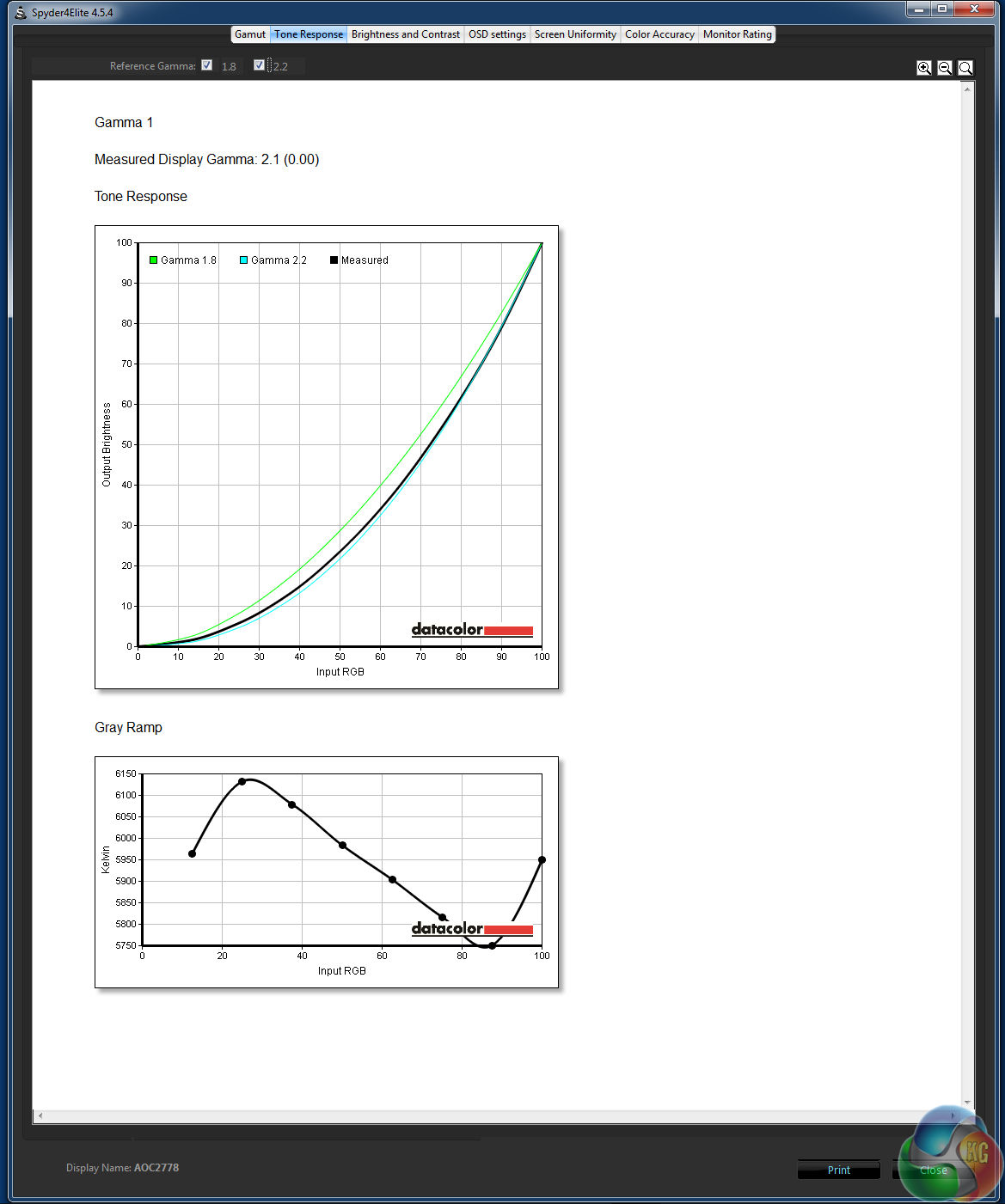 With the Gamma 1 setting selected, the Q2778VQE delivered a solid 2.1, slightly below the magic 2.2 figure.