The Philips Brilliance 241P6EPJEB hits all the right notes, with a great build quality, including an excellent stand. It has an OSD that's easy to navigate and move around using the physical buttons on the front of the panel, and the picture quality does justice to the Brilliance name, with a pro-level degree of colour accuracy and excellent contrast.
The stand is one of the best we've seen, with the usual pivot and tilt function but with the additional ability to rotate 360 degrees it's also very flexible. Not to mention there is a real chunky feel to it that makes a big difference over an entry-level display.

But you would expect all this, since the 241P is priced above average for a 24-inch monitor. Granted, Philips is aiming it at professionals, but since the company is charging more for the 241p than it is for its entry-level displays, a better range of features is something buyers will undoubtedly demand.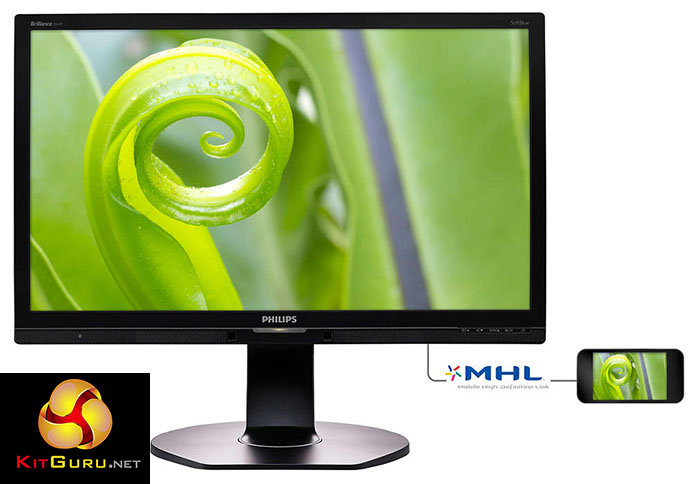 The speakers are the only downside to the build quality, as they are probably the worst we've ever heard. From the brand that invented the Compact Disc. Shame!
But, that's not a major criticism. Most people buy a display for the picture quality first and foremost, and the 241P offers a great image. The speakers can be placed on mute with a proper sound system connected either to the PC's audio output or through the passthrough at the rear of the display.
While the Spyder testing showed the brightness to be a bit low, as we said, it's not particularly noticeable in use. We used it as a main display for working and gaming on and at no point was a lack of brightness an issue, although it may be an issue for graphic designers. This still isn't quite in the same league as more high-end, larger professional displays such as Asus' ProArt series, although for the money it still puts in a very good showing.
Topping it off, the OSD is well designed as well, with plenty of options to adjust the colour and presets.
Likewise at this price range, you do not get advanced gaming features such as G-Sync, and being an IPS panel, the 14ms typical response time is higher than a TN screen, which could lead to some ghosting in games. We didn't find this to be noticeable though so in general this looks like a good all-round offering. The 241P is worthy of a recommendation then, and is definitely worth considering alongside other mid-range 24-inch displays.
Discuss on our Facebook page, over HERE.
Pros:
Good picture quality.
Great stand with full rotation, pivot and tilt capability.
Cons:
Towards the mid-to-high end of pricing for a 24-inch display.
Lacks measured brightness, although this is not a major issue in use.
Kitguru Says: The 241P is a highly impressive monitor, thanks to its good overall build quality, flexible stand and great picture.