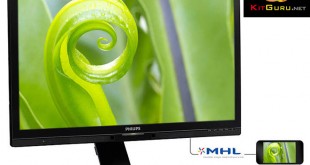 The 2410P6EPJEB is a 24-inch IPS display with a 1080p native resolution. It is aimed at a professional market and therefore offers a lot more than a typical entry-level display, with a flexible stand, integrated USB hub and a wide range of inputs.
Philips' new range of SoftBlue 1080p IPS monitors come in two guises. There's an 'E' series, with fairly entry-level pricing, and there's also a 'P' series, which has a higher price but a wider range of features.
The E line covers three screen sizes, while there are two screen sizes in the 'P' line, a 27-inch model and a 24-inch model, which we are reviewing here, with the full product name of Philips Brilliance 241P6EPJEB (we will call it the 241P).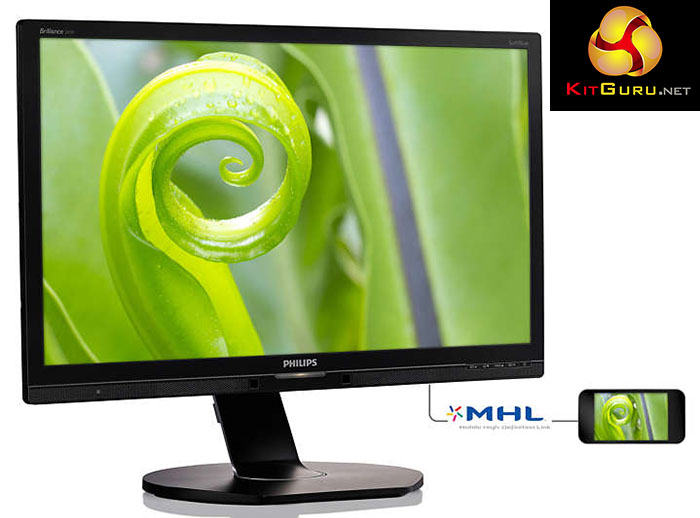 We already explained what SoftBlue is in our review of the 227E display (review HERE)- but to recap, the idea is that it slightly adjusts the wavelength of blue light emitted from the screen, from 450nm to 460nm, which is less harmful to eyesight. Philips isn't the only firm to do this, as many other screens on the market these days are now advertised as having low blue light emissions.
The 'P' series has a few additional features that differentiate it from the entry-level 'E' series. Both monitor ranges have the the same 1920×1080 native resolution, with IPS panel technology, so both offer a great picture quality and better viewing angles than TN screens. The 241P carries Philips 'Brilliance' branding, with a more flexible stand and a larger, chunkier design, and there are wider range of video inputs, with DisplayPort added to the list.
It has an 8-bit colour panel, with 16.7 million colours, so lacks some of the fidelity of more high-end 10-bit professional displays. Philips quotes a typical response time of 14ms, with a 5ms grey-to-grey response.
There's also a light sensor to automatically dim the screen in a bright room, built-in 2w speakers, an internal power supply (the 227E used an external PSU) and physical buttons to navigate around the OSD, which addresses one of the issues we had with that screen.
Specification:
Screen size: 24 inch
Native resolution: 1920×1080
Refresh rate: 60Hz
Panel type: IPS-ADS
Display inputs: 1x DVI, 1x VGA, 1x HDMI-MHL, 1x DisplayPort
USB hub: 4x USB 3
Tilt: -5 to -20 degrees
Raise: Yes
Swivel: Yes
Other: Philips SoftBlue Technology, Flicker-Free screen, Philips PowerSensor, LightSensor