The 227E is the smallest screen from a new line of IPS displays from Philips. This 22-inch monitor features the firm's new SoftBlue technology, using LEDs that are designed to adjust the wavelength of blue light to cause less eye fatigue, but we're equally interested in the value for money it offers. At £119, it's one of the lowest-priced 1080p displays on the market, but since it's based around IPS panel technology, it's really good value for money.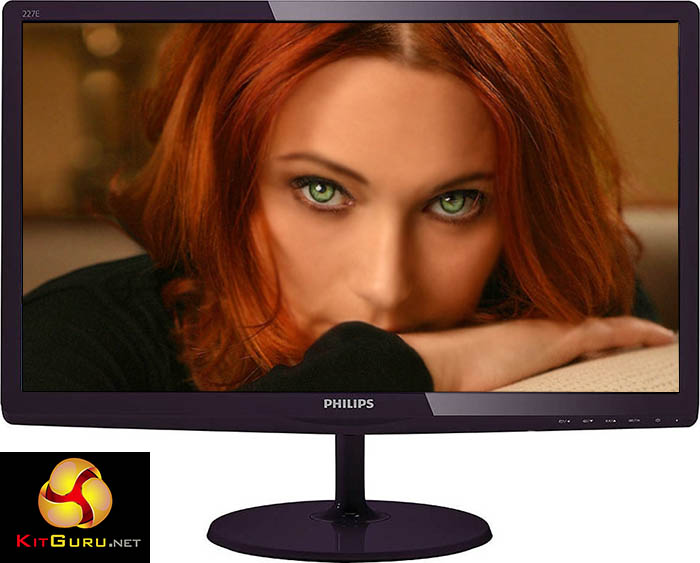 Philips has just launched two new monitor ranges, comprising of five displays in total. Three make up a consumer-oriented 'E' line, with sizes of 22, 24 and 27 inches, with 22 and 24-inch models in the 'P' professional series. Today, we're looking at the smallest and most affordable display from the lineup, the 22-inch (21.5-inch viewable) 227E6EDSD.
Aside from the various screen sizes, the two ranges differ in a few key areas. The 'E' series have fewer video inputs, no USB hub and lack the flexible 'SmartErgo' stand that you get with the two 'P' series models. The 'P' series also use flicker-free screens, which you won't find on the 'E' series.
But there are some features that are common to all these new monitors. Regardless of the display size, each screen has a 16:9 screen format with a native 1080p resolution, and they all use IPS panels, which means 178 degree viewing angles across the board.
Additional, they all use Philips' new SoftBlue technology, which as described above, is intended to reduce eye fatigue. According to the details on the company's website, Philips has adjusted the wavelength of the blue portion of the panel LEDs, from 450nm to 460nm, which apparently means it's less likely to cause strain. Literally, a softer blue, as the name describes.
Some people are more affected by eye strain than others, so while we welcome any effort from technology firms to make displays more usable for people that find this an issue, it's not something we can test, and we're more interested in how well the 227E works as a general-purpose display.
With a low RRP of £119, although it's not totally free from competition in this price range, most alternatives use TN panels, offer a lower native resolution or (sometimes) are from unknown brands.
If you'd prefer a slightly bigger screen, the 24-inch 247E6EDAW model retails for £149 and the 27-inch 277E6EDAD is £209, both of which still feature IPS 1080p panels, and are therefore still quite attractive for the money.
That's not to say a 22-inch screen is a bad choice. Some people simply prefer smaller displays, others might need something affordable, for a server or secondary PC, or simply don't have a lot of desktop space to spare.
Specification:
Screen size: 22 inch
Native resolution: 1920×1080
Refresh rate: 60Hz
Panel type: IPS-ADS
Display inputs: 1x DVI, 1x VGA, 1x HDMI-MHL
USB hub: -5 to -20 degrees
Tilt: no
Raise: no
Swivel: no
Other: Philips SoftBlue technology