Philips quotes a maximum brightness of 250cd/m2 across its new SoftBlue displays, a figure which doesn't sound high at all, given that some displays can manage better results. However, as with many other aspects of the 227E, the low price means we can be quite forgiving to results that aren't quite as impressive as other displays that cost a lot more.
As usual, we used a Spyder4 Elite Colorimeter to test the performance of the 227E, both in its out-of-the-box state and after calibration.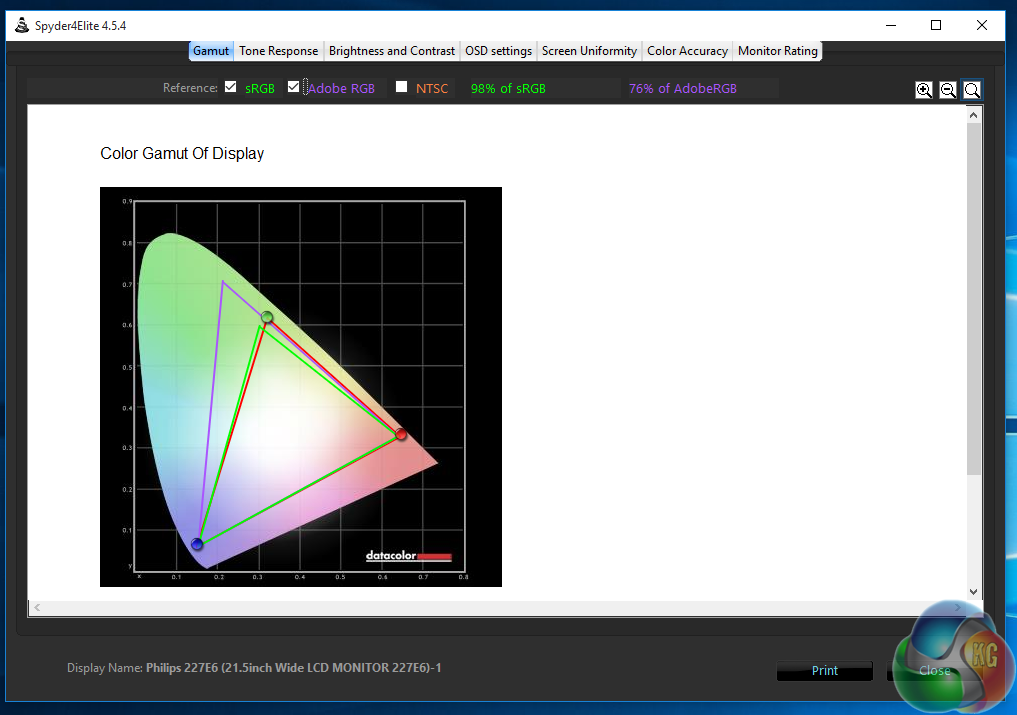 First off, sRGB accuracy of 98 per cent is a great result, as is the 76 per cent AdobeRGB coverage, equaling many more high-end displays.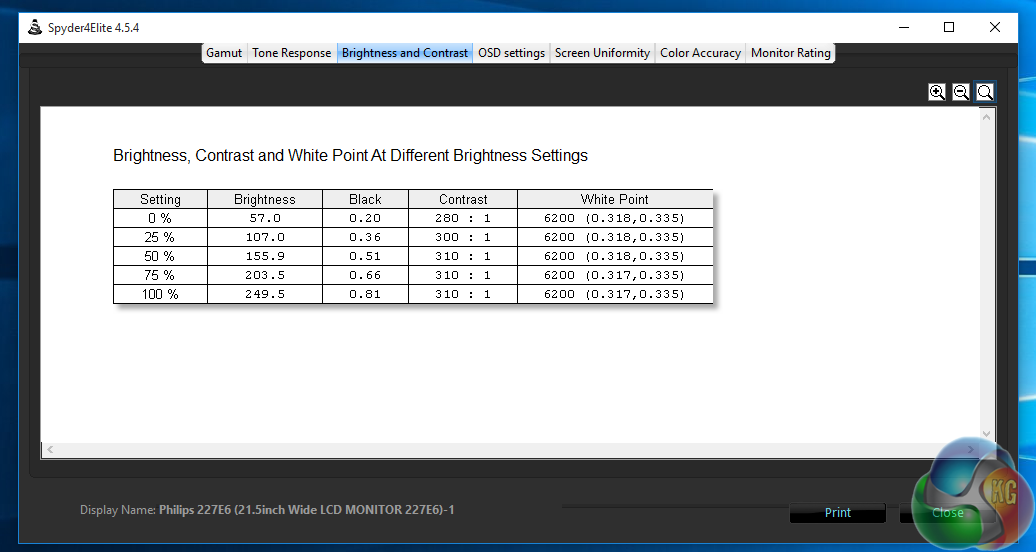 The uncalibrated brightness hits Philips' quoted level of 250cd/m2. It's not an amazing result, but then again, not unexpected of an entry-level display. The contrast ratio of 310:1 is also middling, and once again, is a result we'd expect to see from an entry-level monitor. A white point of 6200k is slightly off the 6500k target.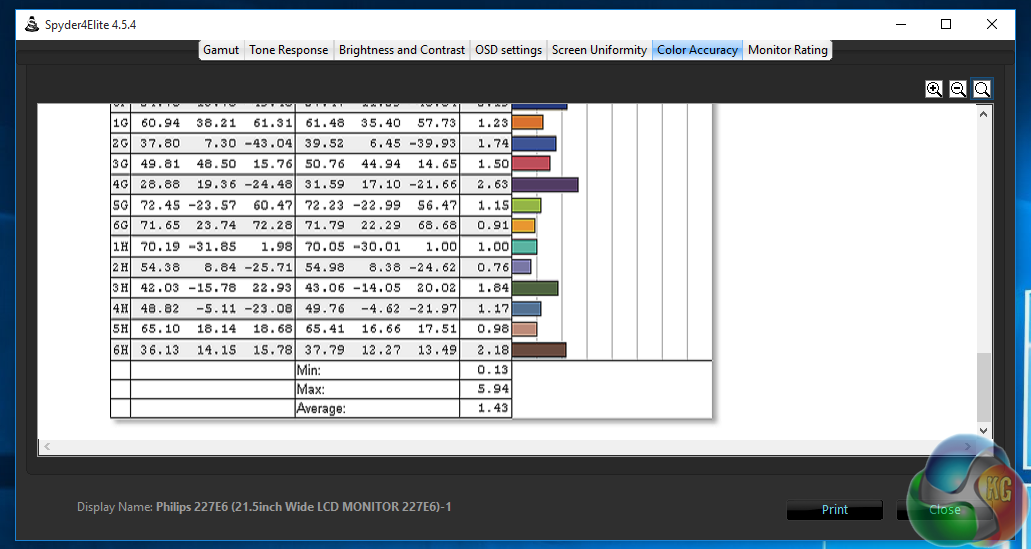 The 227E is probably not the first choice for any graphics designer as a colour-accurate display, but a DeltaE result under 2 is quite reasonable, probably an inherent advantage to IPS-ADS panel technology.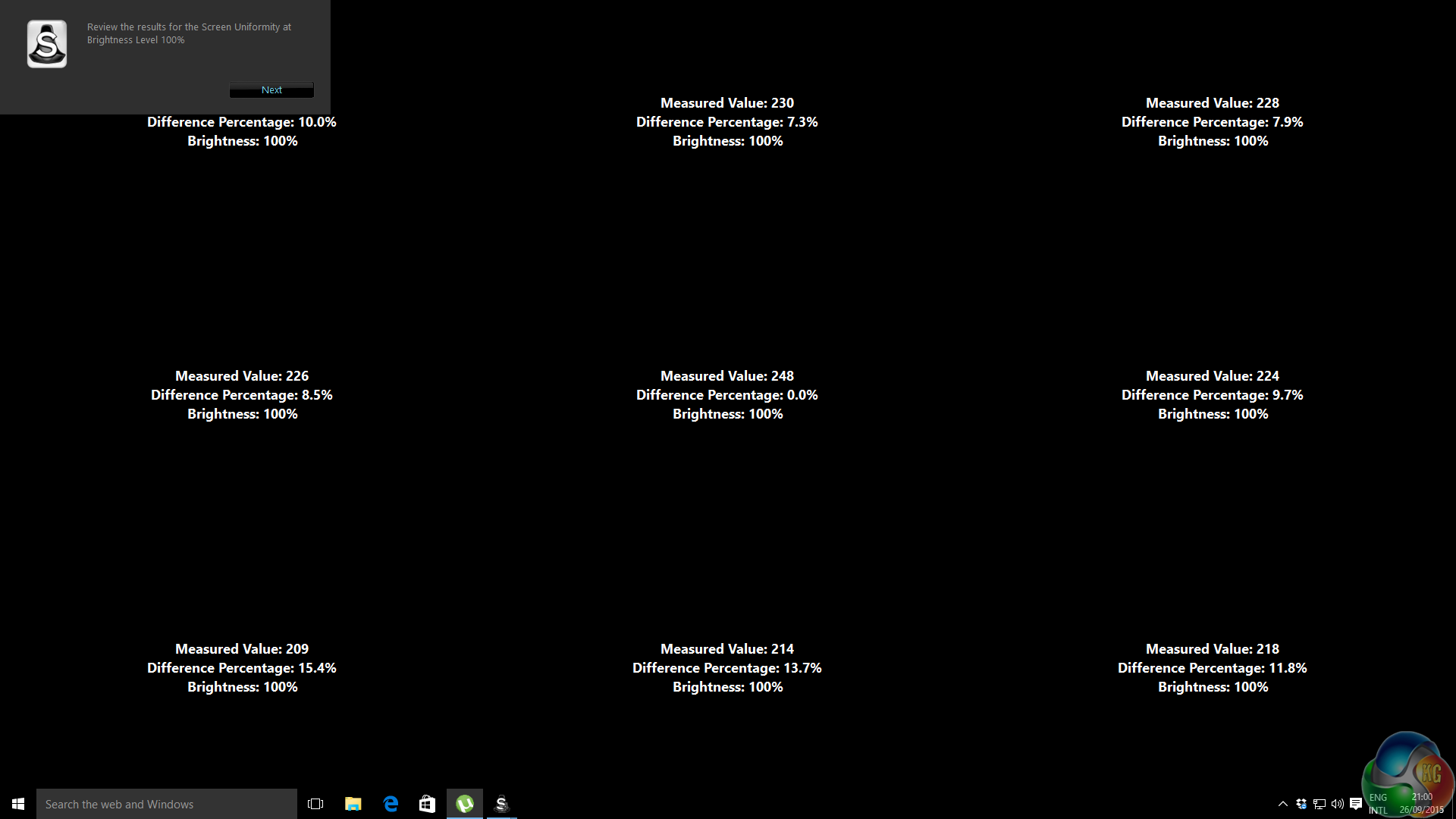 Likewise, the screen uniformity is on the same relatively mid-range level as other displays, deviating most in the lower left-hand corner,
There are five gamma settings, and we tested each one to see the actual gamma result of the 227E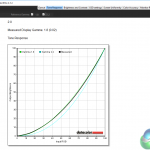 All slightly off, but then the same is true from our testing on many displays.
Most importantly, despite these low colorimeter brightness and contrast results, in our subjective opinion, the screen looks fine in use, and the picture quality was no less impressive in Windows, games or any general tasks than any other mid-range display, which is what we expect Philips had set out to achieve.
After running the magic of the Spyder 4's calibration tool, setting the brightness to 120 cd/m2, the results aren't particularly different.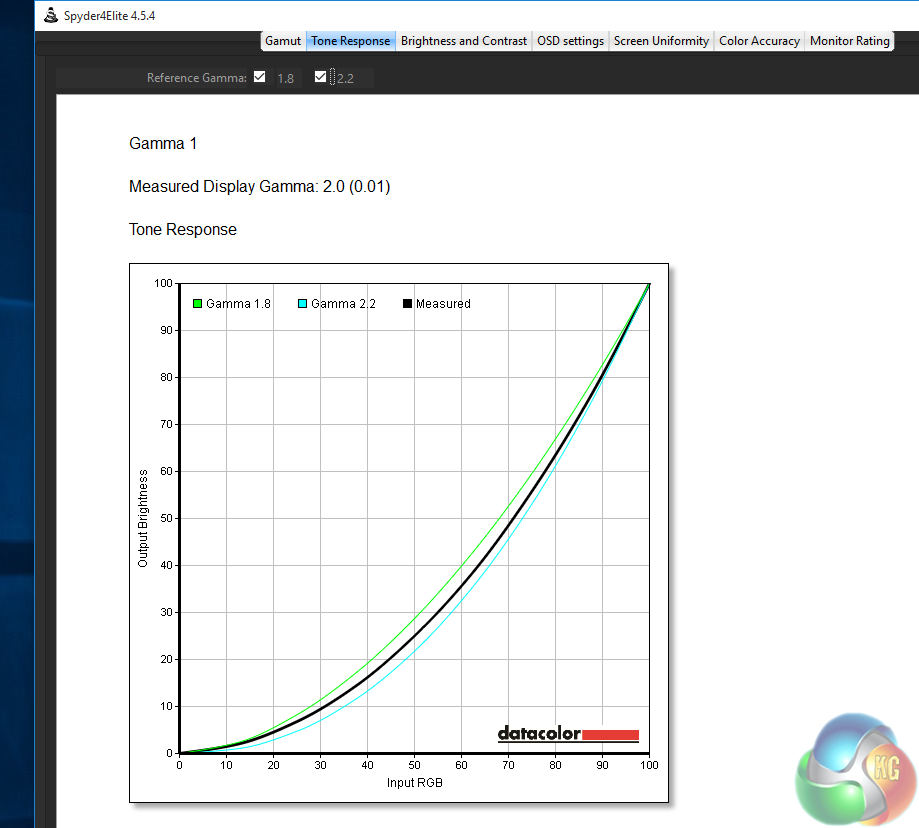 Gamut of 98 per cent sRGB and AdobeRGB of 76 per cent are identical results.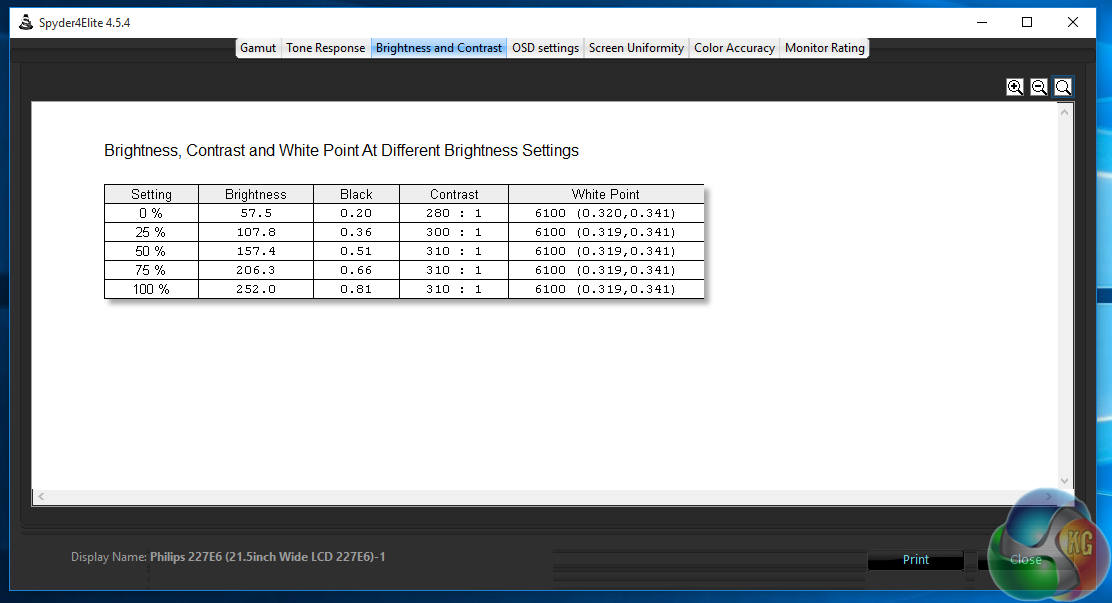 The white point drops to 6100k, but otherwise the contrast and brightness are the same.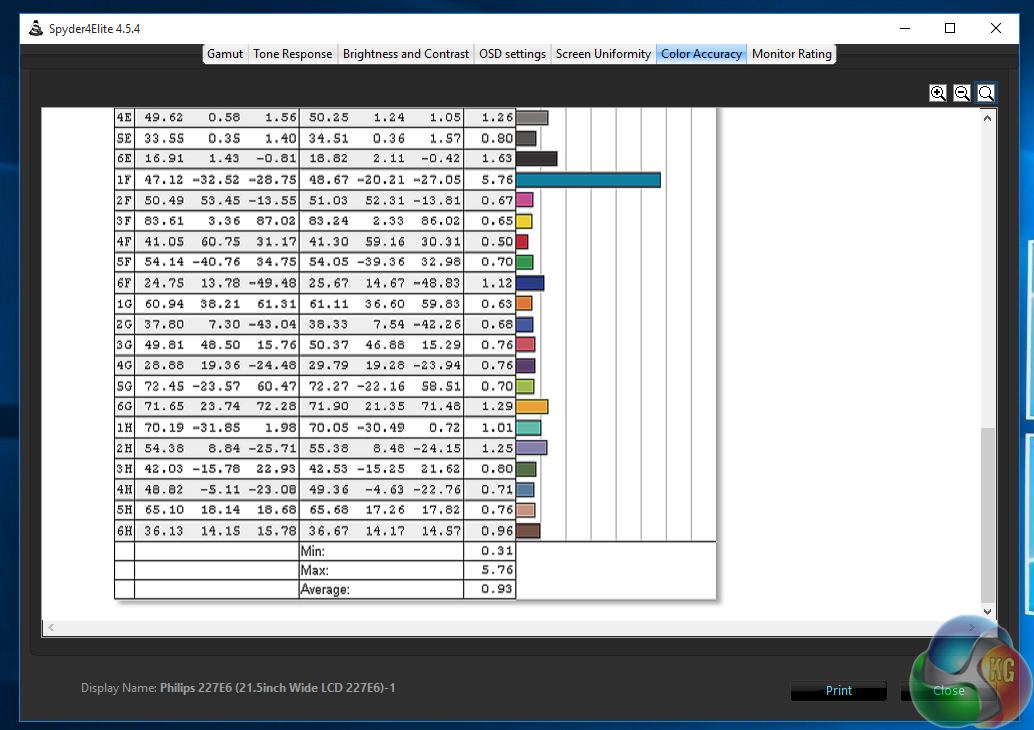 The accuracy improves greatly though, now with an excellent result under 1. For serious colour accurate work, we'd still prefer to spend a bit more on a proper professional display, but it seems the 227E doesn't totally disappoint in this area. A good show.
Lastly, the power consumption measurement of the 227E was just 16 watts, an impressively low figure. Contributing factors no doubt include the low overall brightness and small screen size, with a smaller backlight. But this low power consumption is good news if you are intending to to use the 227E as a secondary display.