Due to the difficulty of navigating the OSD because of the touch-sensitive controls, it took twice as long for us to go through the various menus in the OSD than usual. Philips isn't the only firm to use touch-only controls, but crucially, on many other displays, the OSD software is designed with on-screen arrows that indicate the exact button you've pressed and the location of the others, which makes life a lot easier. On the 227E though, the OSD just appears in the centre of the screen.
A quick press of the left-most 'back' button displays a 'SmartImage' menu with three picture presets: Standard (the default setting) Internet and Game.
The next button along displays an input selector. Pressing the middle button switches the display between widescreen and a squashed 4:3 picture. It's not obvious how this could be useful.

Finally, the fourth button, right before the power switch, displays the main menu.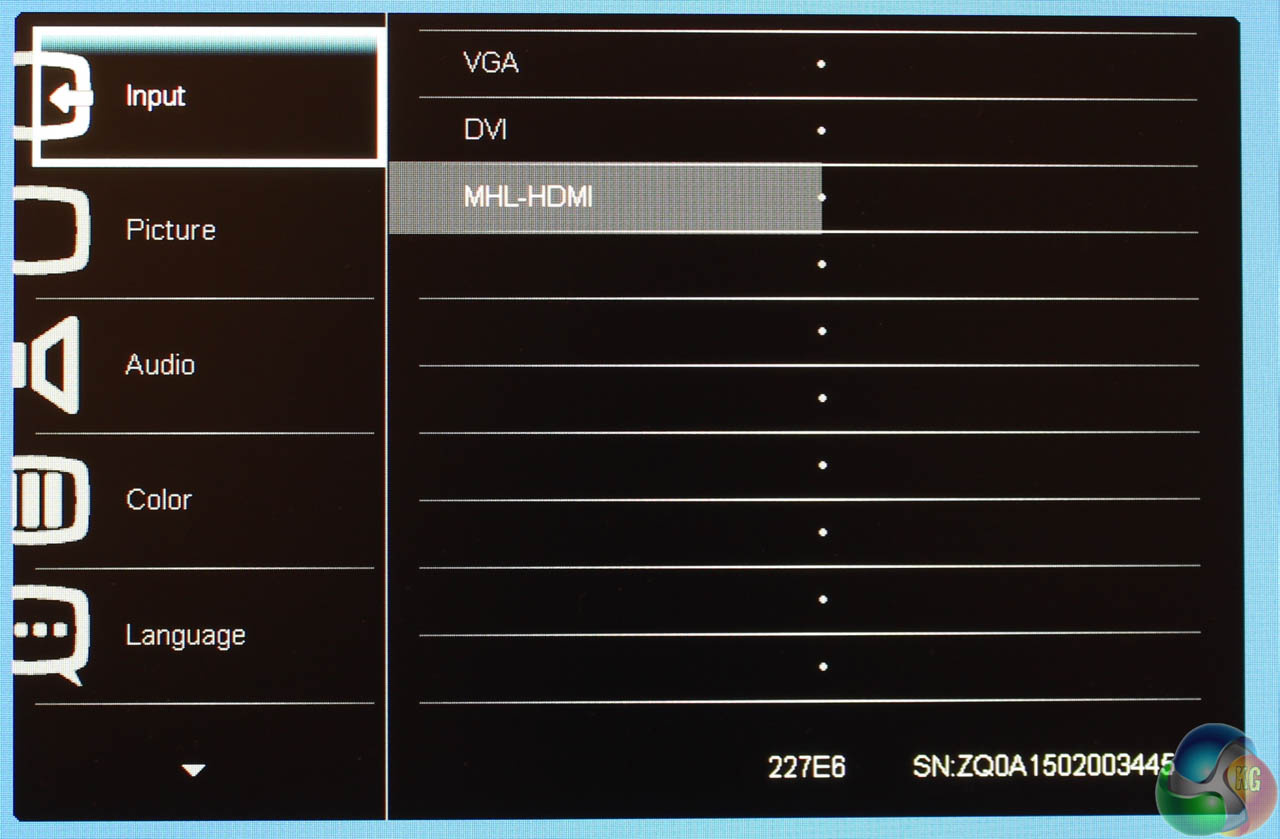 Here a larger menu appears on the screen. By default, it's set to the same input selector as before.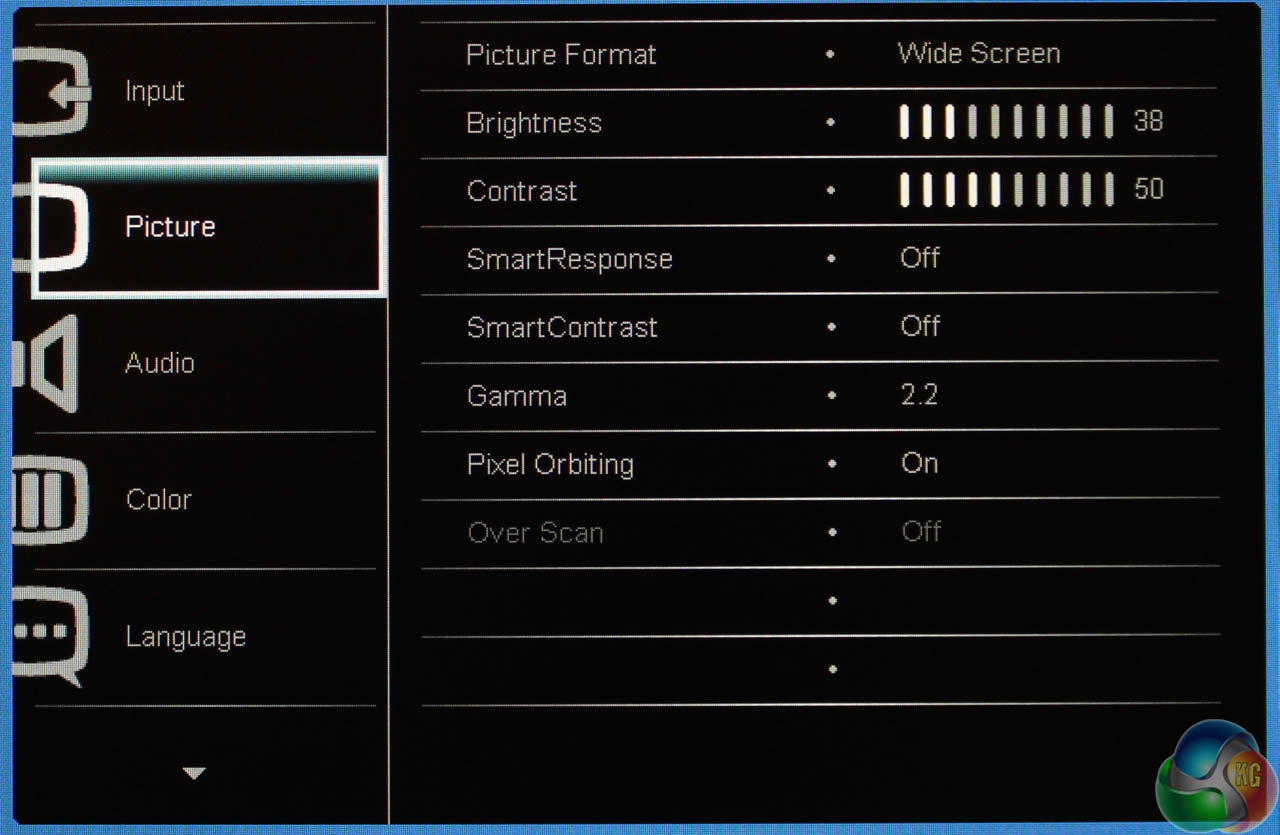 Press down and you get the Picture menu. It has settings to switch between widescreen and 4:3. You get brightness and contrast controls, 'SmartResponse' and 'SmartContrast', a list of five Gamma presets, Pixel Orbiting and an Over Scan setting.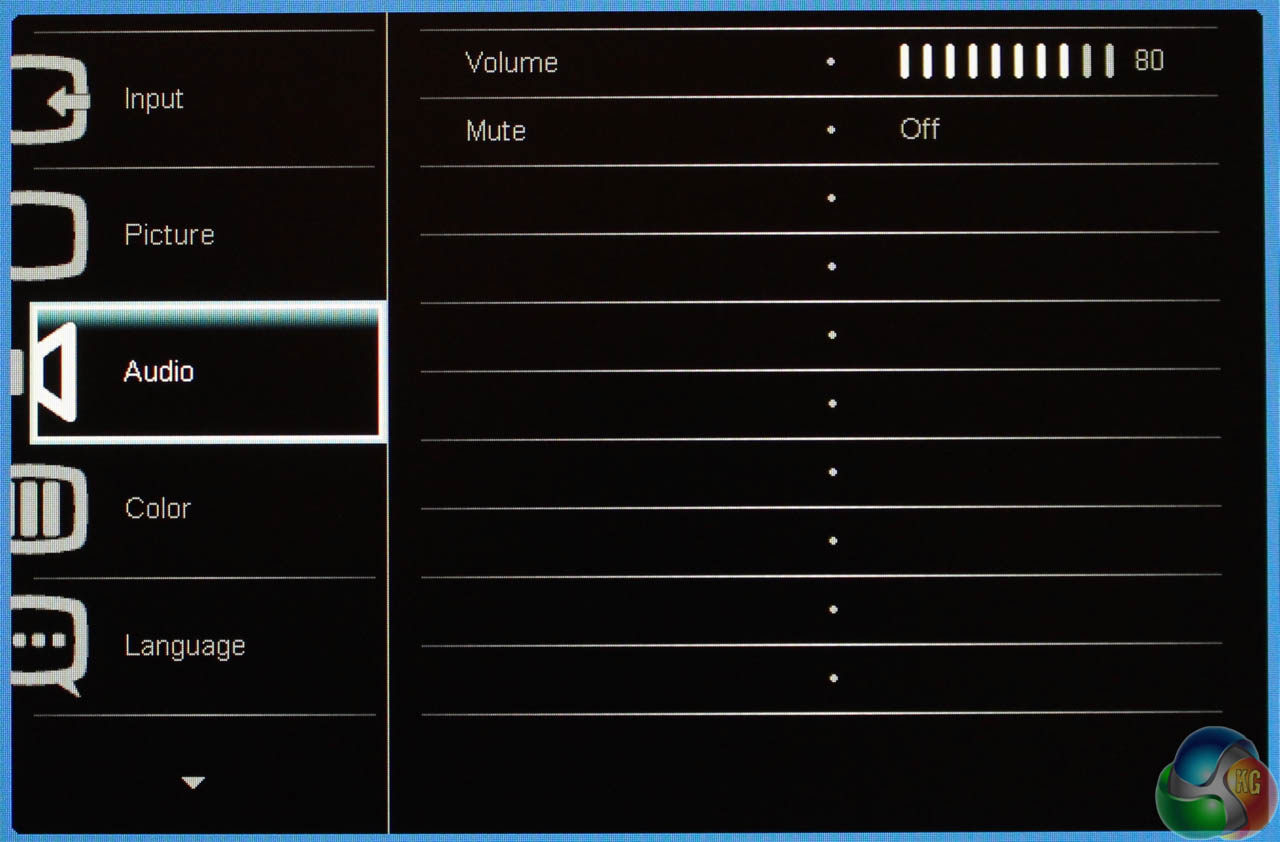 Underneath this menu is an Audio option, with just two controls in it for the HDMI audio output, to mute the audio and adjust the volume.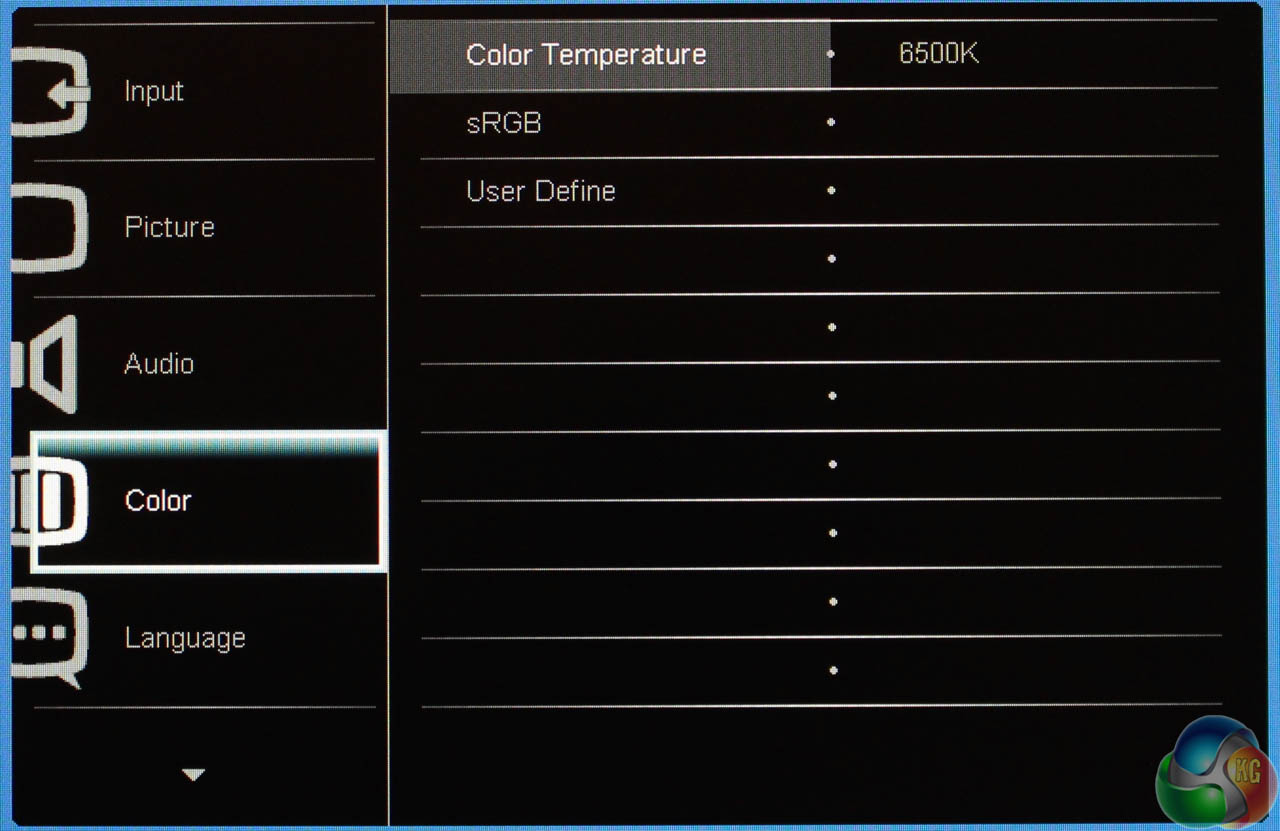 And likewise, the Color menu only has three settings, for the temperature, allowing switching between 6500K, 9300K and a user defined preset.
There's also a comprehensive list of supported languages.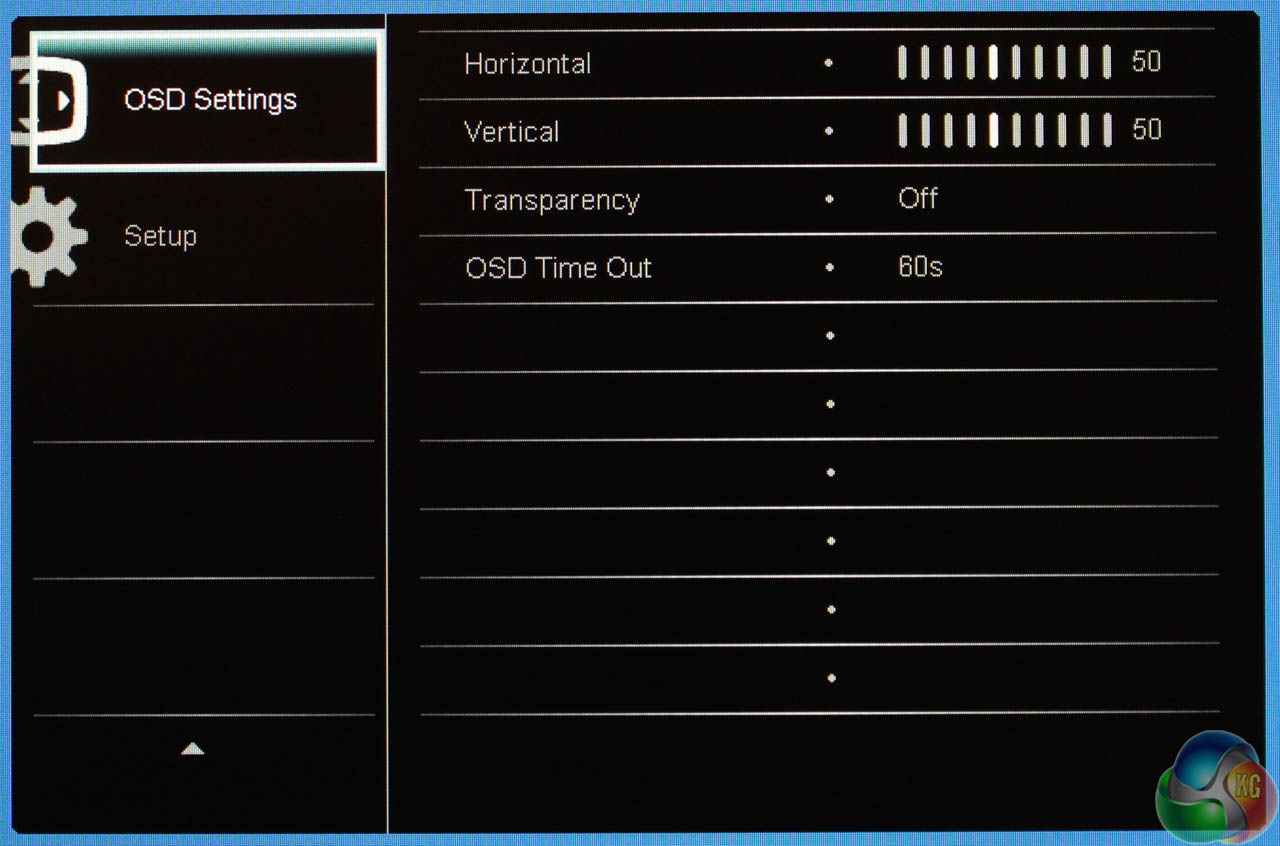 The 'OSD Settings' menu lets you change the time out and transparency, or move the OSD around the screen.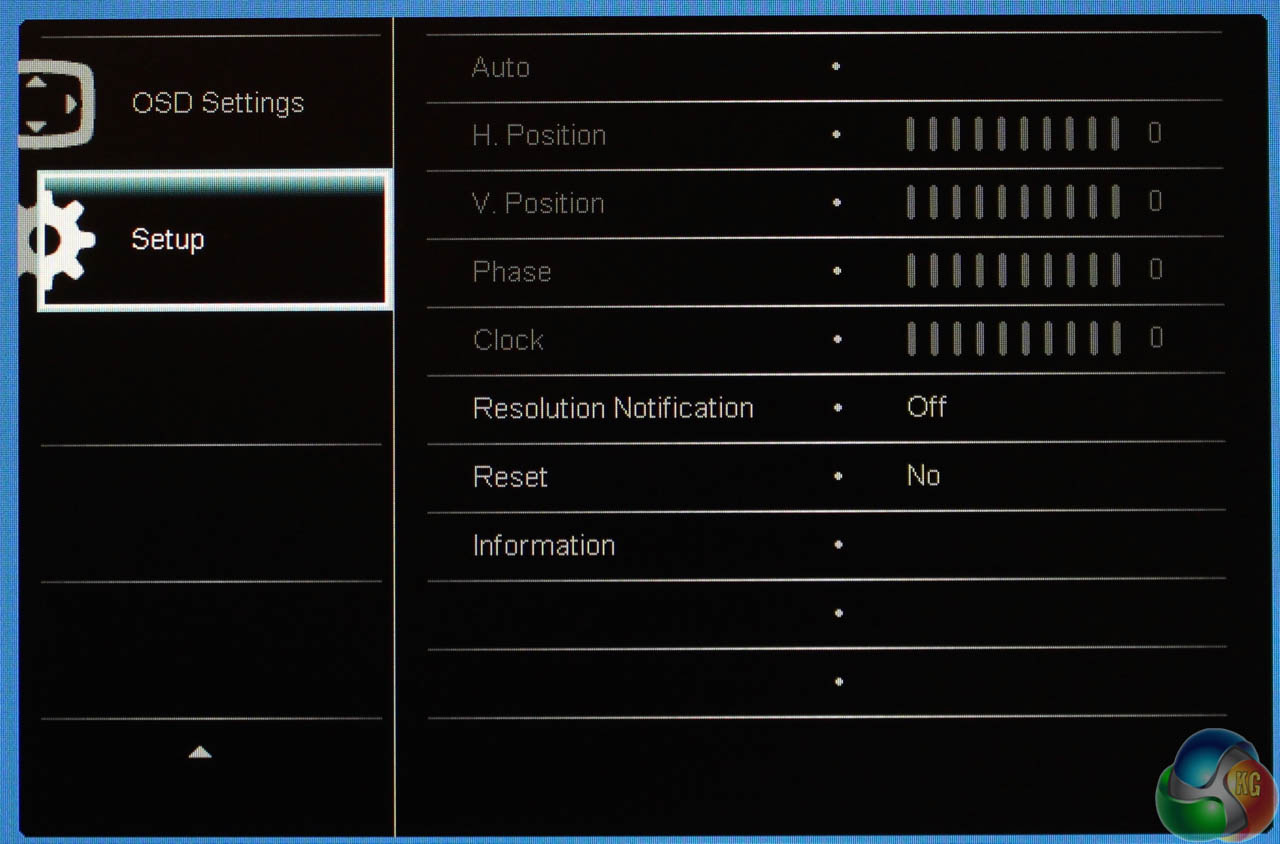 Lastly the setup menu lets you reset the 227E to factory settings, toggle the resolution notification and view information about the display's current settings.