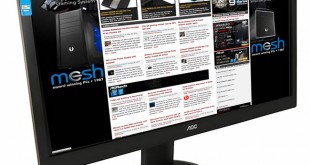 2014 is the year of Ultra HD 4K. Prices have been dropping steadily in recent months and today we look at the latest 4K panel from AOC, the U2868PQU. This WLED/ TN panel has onboard speakers, a 60hz refresh rate, 1ms GTG response and a 1000:1 typical contrast ratio. At £499.99 inc vat it is priced £100 less than the Asus PB287Q 4K UHD that we reviewed earlier this week. Is it worth the cash?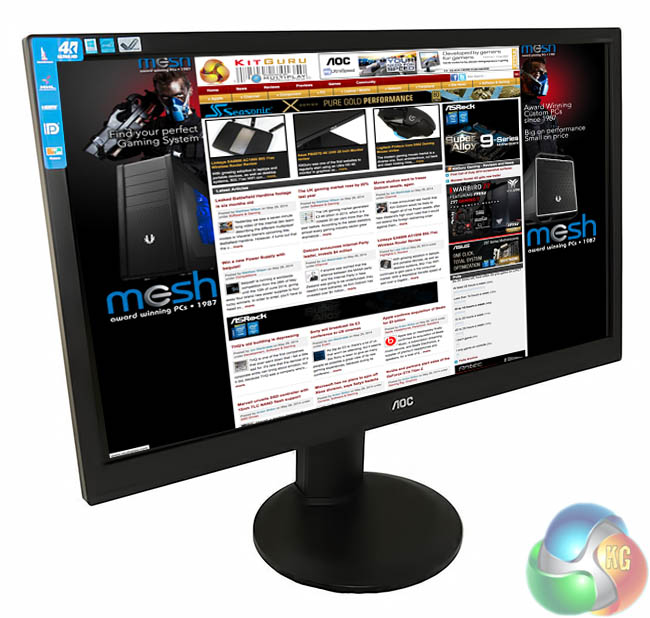 The AOC U2868PQU runs natively at 3,840×2,160 resolution and is capable of running at 60hz, a significant step up from the previous 'budget' limitation of 30hz. A lot of our readers on Facebook have mentioned that they won't be happy until they can get 120hz 4k screens, but we see this as being a standard for the future – certainly not in 2014. But why?

Achieving smooth, consistent 120 frame rates at 3,840×2,160 will demand seriously powerful graphics hardware. Our recent review of the Overclockers 'Infinity Vesuvius' system featuring two R9 295X2 graphics cards highlighted that even this £2,200 graphics combination was unable to maintain 120fps+ at all times with the latest Direct X 11 titles. Sure, you could drop image quality significantly to possibly get smooth engine performance at a constant 120 fps, but why buy a 4K in the first place then?
Asus engineers spoke with us just before publication and they said '4K at 120Hz (or 8K at 60Hz) will require DisplayPort 1.3 (which is not a finalised spec yet), and we estimate 1-2 years before there is the DP 1.3 spec, GPU support, and a scalar chip for the LCD electronics that could support this. HDMI 2.0 is only good for 4K at 60Hz.' Interesting info.
AOC U2868PQU Details
Inputs: D-SUB, DVI-D, HDMI.
3840 x 2160 maximum resolution.
Special Features: -5/24 Tilt, Audio out, Display Port Input, Eco Mode, e-Saver, i-Menu, Kensington Security Lock, PIP (Picture in Picture), PBP (Picture by Picture), screen+,USB 2x 2.0, 2x 3.0,VESA 100 mm.
300 cd/m².
1 ms GTG.