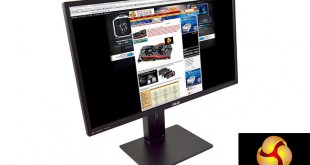 The KitGuru audience is savvy, and based on our research late last year only a tiny percentage upgraded their system to accommodate a 4k monitor. We all want more deskspace and higher resolutions, but pushing 8,294,000 pixels around can demand expensive graphics hardware. There is no doubt that prices are dropping and the quality is getting better – and with this in mind today we spend some time with the Asus PB279Q, featuring a AHVA IPS panel with a WLED backlight.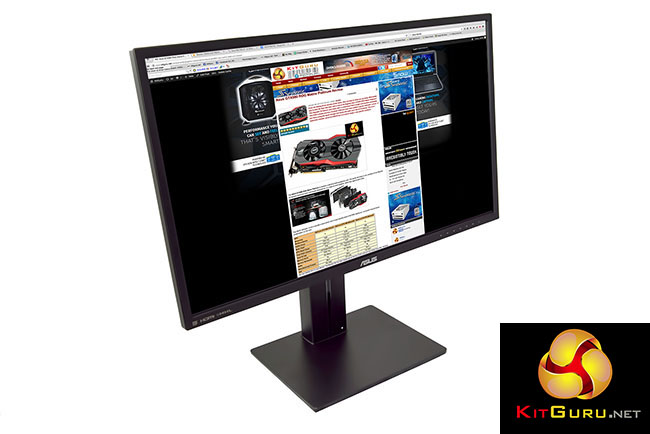 The ASUS PB279Q offers a resolution of 3,840 x 2,160, a 178 degree viewing angle, 100% sRGB and 10 bit colour. It ships with DisplayPort 1.2, Mini Displayport and four HDMI 1.4/MHL ports to cover almost any system configuration. Four input sources can be viewed on a single display, simultaneously.
ASUS PB279Q Overview:
See every detail in 27-inch 4K display with 3840 x 2160 UHD resolution, 163 pixels per inch, 100% sRGB, 10-bit color and 178-degree wide-viewing angle.
Extensive connectivity for complete 4K support with DisplayPort 1.2, Mini-DisplayPort and four HDMI 1.4 /MHL ports.
PiP, as well as PbP with support for up to four 4K UHD sources.
Adjust for maximum comfort with ergonomic tilt, swivel, pivot and height adjustments plus wall-mount capability.