There's no denying that the EpicGear Morpha X is unlike any other mouse I have seen.
It gives you incredible control over the entirety of what makes a mouse, a mouse – you can change its colour, its weight, its switches and even the sensor type.
Changing those things is also very easy, as the outer-shell just snaps off, the mouse's switches pull out with minimal force required, and the sensors are built into different cartridges which simply slide out from the underside of the mouse.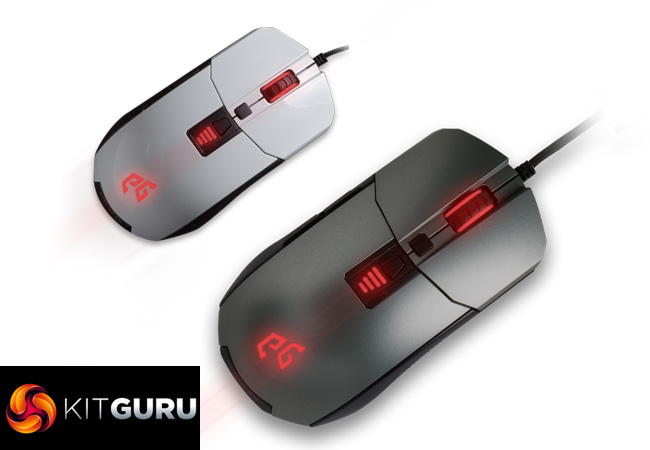 In that sense, the mouse can be considered a great success – EpicGear has produced a mouse which takes modularity and customisation options to a whole new level.
However, I do wonder whether the average consumer is really looking for this sort of product. I am thinking particularly about the changeable sensors, as I would imagine the vast majority of gamers would stick with the optical PMW 3360 sensor and not even touch the laser sensor. For those people, just buying one of the many excellent optical sensor mice would probably be a better (and cheaper) bet.
I also had an issue with the plastic outer-shell as, in my experience, it was quite loose when snapped into place. I found it would sometimes move forward and back under my palm as I moved the mouse around, and it was quite distracting.
Lastly, it also worth touching on the price. I haven't been able to find the Morpha X available to buy in the UK, but Amazon US lists it for $129.99 HERE. If you are looking at something like this and you live in the United Kingdom, you will probably have to get it imported.
So, all-in-all, I think EpicGear should be commended for doing something that I haven't seen anyone else do before. That being said, I would not surprised if most gamers opted for something cheaper, without the modular options, as the high price and lack of UK availability are reasons to move on.
Pros
Modular nature takes customisation options to the next level.
Includes best-in-class PMW 3360 sensor.
Different switch types to suit different styles of play.
Easy to customise.
Cons
Not available in the UK.
$130 is a lot, and those in the UK would have to pay extra to import it.
Plastic outer-shell was a touch loose.
Laser sensor could well be ignored, as gamers will likely just stick with the PMW 3360.
Clunky software.
KitGuru says: The EpicGear Morpha X is an innovative product that definitely pushes the boundaries of what we know a mouse to be. However, it is pricey and I wonder how many people would use all the different options.