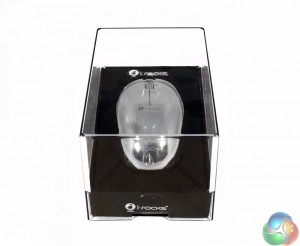 The packaging for the i-Rocks Spirit Cocoon seems almost reverential, with a clear plastic case over a black base. This makes it look like a museum piece rather than a gaming peripheral. The plastic lid is easy enough to remove, but the cardboard interior isn't so simple. Suffice to say, I can't put it back together now.
You will probably fare better than me as you are likely to be more patient, but the combination of glue, velcro and thin cardboard is an accident waiting to happen.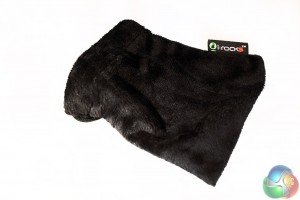 In an interesting touch, i-Rocks have provided a small felt bag to carry your mouse around in should you be much of a LAN goer.