As the cousin of the AVIOR, you won't be surprised to see that the NAOS 7000 is very similar looking, with the same shell, button and LED layout and the only real change being the addition of finger rests on the right hand side and the thumb scoop on the left.
Other than that, they're basically identical.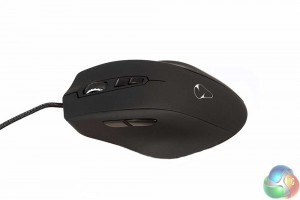 Even with the addition of side-mounted finger cushions, the whole surface is still covered with a lovely soft rubber. It is a great design and beyond being comfortable under the finger, it doesn't show up grime and dirt anywhere near as much as hard plastic shells.
The main buttons utilise mechanical micro-switches so are, just like a mechanical keyboard, good for millions of clicks. According to the Mionix documentation, you should be able left and right click as many as 20 million times before you run into problems.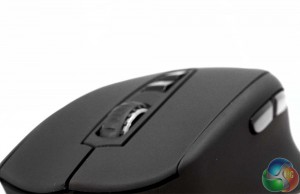 The side finger grooves have space for a little and ring finger and fit my hand pretty snugly. However, I have pretty small hands, so I do wonder if those with larger mitts might struggle to get comfortable.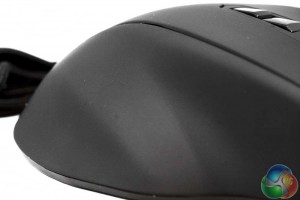 The cable is braided and features a gold plated USB connector. While that doesn't do much for it beyond looking fancy, gold is more durable than the usual nickel plating, so if you are often changing USB port or going back and forth to LANs, you might see some benefit.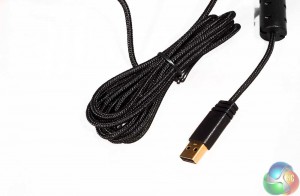 The underside is identical to the AVIOR, except the NAOS adds another couple of (definitely not Teflon) tracking feet to keep the NAOS moving smoothly.