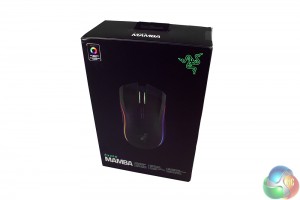 As with most Razer products, the packaging for the Mamba 2015 RGB is high quality, featuring a magnetic-flip lid and high-DPI photos  of the mouse itself on the front. The rear of the box highlights some of the key selling points.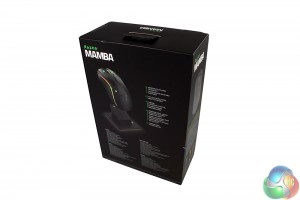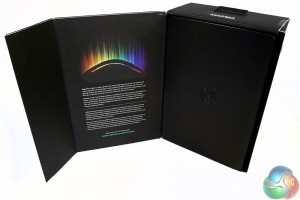 The interior lid and the back detail product highlights and there is plenty of focus by the company on the ability to customise the lighting.
Not content to contain the Mamba in one box, Razer opted for two. Within its cardboard container is a secondary aluminium box, with a removable, padded lid. Inside is a plastic sheet with a pat on the back to you, the buyer, for having such good taste.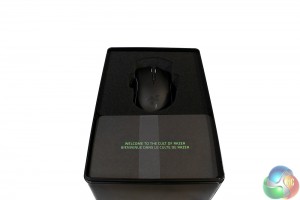 Beneath which you actually get to see the mouse for the first time – part of me suspects that like Apple products, Razer has designed the packaging to increase anticipation – which is held securely in foam padding, along with another section for the accessories, located underneath the manual.
Along with the mouse itself, there is a manual, a quick-start guide sheet, a micro-USB cable with a unique header for attaching the mouse in wired mode, and powering the accompanying dock, along with a unique hex-head screwdriver.
The dock, although entirely black, has a glossy base and a matt centre-stand, as well as a cut out section for the USB cable to plug-in to.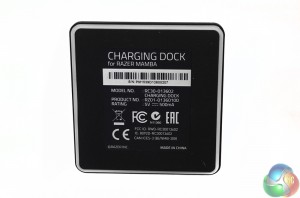 On the underside is a light strip much like the ones found on the sides of the Mamba itself. When the dock is powered up and the mouse turned on, its colouring mirrors that of the mouse, though that is also something you can customise in the back-end software.