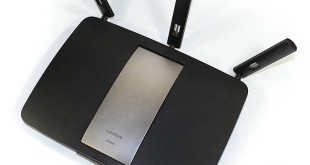 With growing adoption in laptops and portable devices, as well as desktop systems, 802.11ac WiFi continues to gain pace in the consumer market. With a theoretical transfer speed of well over a Gigabit per second, wirelessly, can the Linksys EA6900 802.11ac router prove that ultra high-speed WiFi connections are indeed becoming a reality?

Although still in its infancy, 802.11ac is experiencing increasing adoption by consumers and technology companies. Many of the latest high-end laptops from the likes of Apple and Dell feature a wireless-ac chipset. The same can be said for modern smartphones from the likes of Samsung, HTC, and LG. And we only have to take a quick look at KitGuru's motherboard review section to see that 802.11ac is becoming big business in the desktop market. But support from devices is nothing if the routers themselves aren't up to scratch.
Featuring support for a three-stream 802.11ac wireless connection capable of up to 1300Mbps, Linksys' current flagship EA6900 router aims to prove that WiFi is ready to compete with the tried-and-tested Ethernet connection. Making use of beamforming, and backwards compatible with older wireless-n devices on the 2.4GHz and 5GHz bands, the Linksys EA6900 also offers a quartet of Gigabit Ethernet ports, two USB connections, a DLNA Certified media server, and a number of software benefits.

Theoretically capable of wireless transfer rates in excess of a Gigabit per second, can the Linksys EA6900 router provide a high-speed connection that it is capable of streaming bandwidth-heavy data across the 802.11ac network?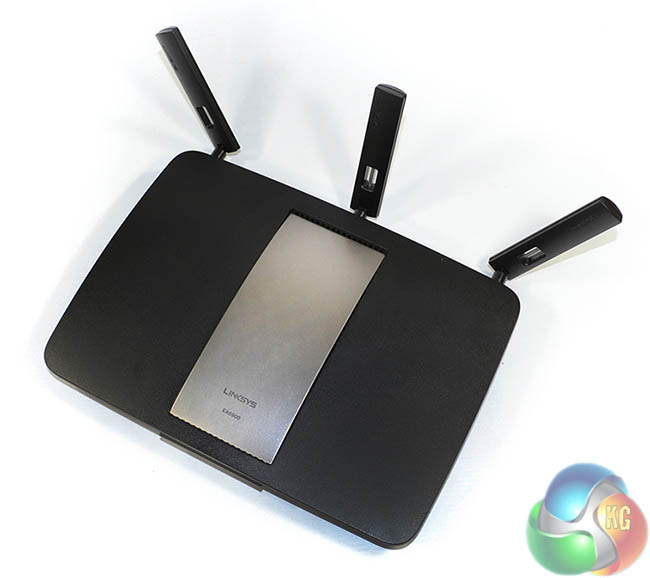 Specifications:
Standards: 802.11ac, 802.11 a/b/g/n.
Frequency bands: 5GHz and 2.4GHz.
Antenna: Three external, adjustable antennas.
Wireless speed: Up to 1300Mbps for 802.11ac, up to 600Mbps for 802.11n.
Gigabit Ethernet connections: 4.
Security: Wireless WPA/WPA2 encryption and SPI firewall.
Features: 1x USB 3.0, 1x USB 2.0, DLNA Certified media server, guest access, device priority QoS, SimpleTap.
Dimensions (LxWxH) (mm):  Approximately 205 x 255 x 35 (including antennas)