To sum up, I really like the BenQ TreVolo Bluetooth speaker, the electrostatic speakers bring a new level of audio clarity that I have not yet found in other Bluetooth speaker offerings. That said, it does have some drawbacks.
Realistically, you are likely to buy a Bluetooth speaker to use with a smart device to stream tracks from software such as iTunes or Spotify … which tend to make use of a standard 256kb bit-rate. However, these speakers really shine while listening to higher bit-rate or uncompressed tracks.
The Electrostatic speakers allow for a really thin and attractive design but it does come at the cost of a beefier bass response. Now the TreVolo isn't cheap, coming in at around £230 so if you are just looking for a speaker to stream your iTunes or Spotify library to, then you may be better served with something cheaper such as the Divoom Voombox.

That said, if you have an ear for detail, then the BenQ TreVolo would make a fine investment.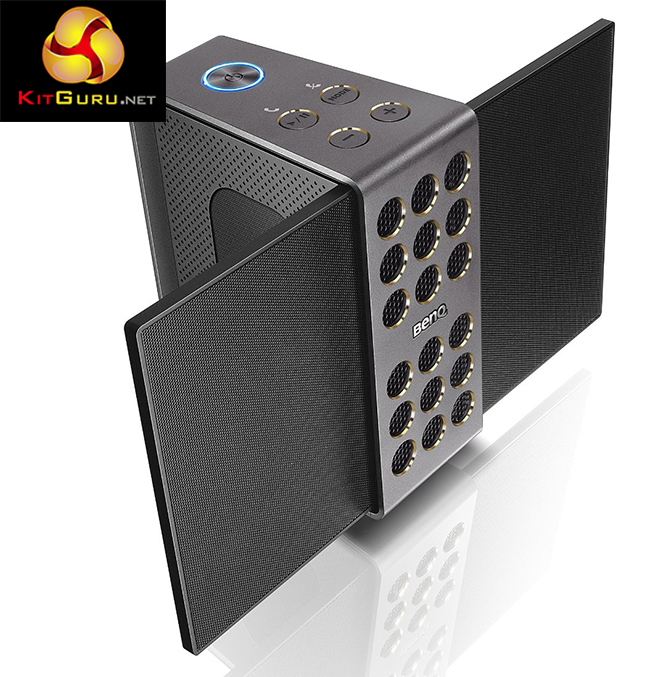 The BenQ Music smartphone app isn't particularly useful, it does not make up for the lack of remote for the TreVolo and it only has three EQ presets with no additional customization to suit your own personal tastes. However, I don't view any of this as a deal breaker, it just would have been a nice inclusion.
You can buy the BenQ TreVolo speaker directly from the BenQ store for €329.00, which works out at £235 here in the UK. It is pricey, being among the most expensive Bluetooth speakers we have tested here at KitGuru. However, it is a solid enough product that I feel the price is justified.
Discuss on our Facebook page, over HERE.
Pros:
Excellent audio reproduction.
Wide sound stage.
Solid build quality.
Decent battery life.
Cons:
Bass response falls a bit flat.
Expensive.
KitGuru Says: The BenQ TreVolo is a great Bluetooth speaker for those with an ear for detail.