Today we are taking a look at the Divoom Voombox, a rugged portable speaker built to deal with rough conditions outdoors. It is a stereo speaker with bluetooth functionality, allowing you to pair up a phone, PC or laptop and to play music wirelessly.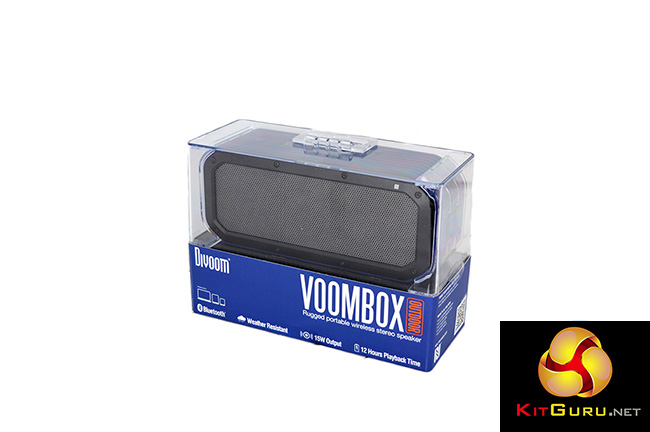 The Voombox is weather resistant with a chunky layer of rubber protecting it from knocks and falls. You will also supposedly get 12 hours of use out of it on a single charge, which should be enough to keep you going all day.

Speaker specifications:
Weight: 700g.
Output power: 7.5 W x2.
Frequency response: 100-20,000Hz.
Signal to noise ratio: >75Db.
Playback time: up to 12 hours.
Battery capacity: 3200 mAh.
Battery charge time: up to 4 hours.