I'm not sure what happened in the past couple of years at Games Workshop, but whatever it was, it was big. The British tabletop developer went from having just a handful of video games based on its titles, to having more in-development than even we can keep track of. And now there's another, based on the out-of-print board game from the '90s by the same name, about sea battles and swashbuckling in the high seas of the Warhammer world: Man O'War.
That means there's ships of different sizes and different races, magic and giant sea monsters to contend with as you make your way around the world's seas, trading and upgrading your crew and ship as you go.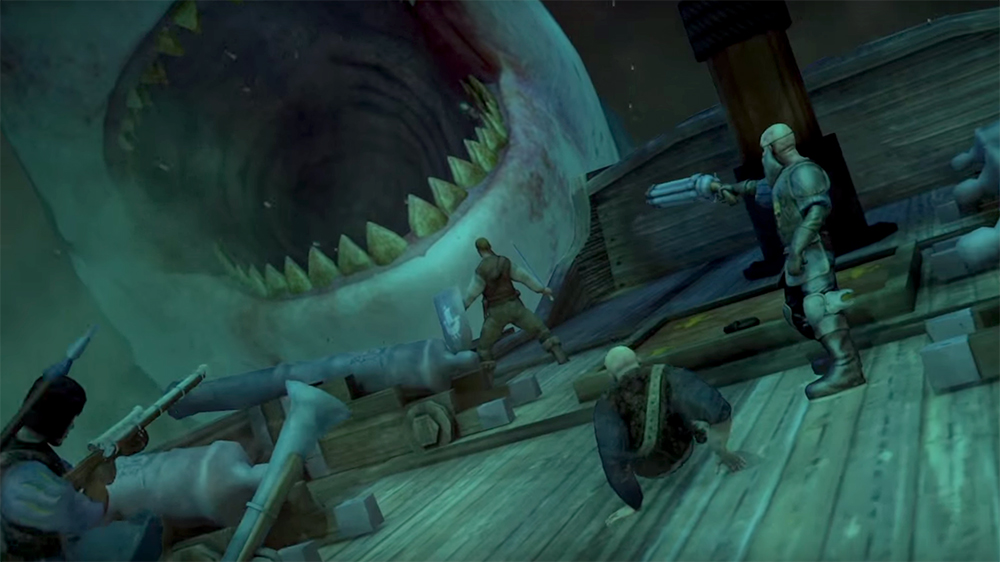 The developer for this one is Evil Twin Artworks, which previously developed Victory at Sea, an accurate World War II naval combat title, and mobile app, Goohoo. It's teamed up with Games Workshop for this development, though it's not clear how much outside influence there might be from the tabletop game maker.
[yframe url='http://www.youtube.com/watch?v=twrLuASPnEI']
In many ways, I hope it's small, as an open world game in a fantasy setting like this could be good fun; drawing more of the setting than the mechanics from the board game. If it could feel like the naval sequences from Assassin's Creed: Black Flag, then Evil Twin would probably be on to a winner.
It also makes sense to get this game in now. With Games Workshop fully moved on from its old-world Warhammer Fantasy setting and into the (not) historical-Space Marine filled Age of Sigmar, this may be the last chance for some classic Warhammer gaming.
Man O'War is set to hit Early Access sometime in early 2016.
Discuss on our Facebook page, HERE.
KitGuru Says: It feels so weird to be in a state where it feels like there are almost too many Warhammer games now. I certainly don't have time to play all of them. Still, I'm very excited for the Total War adaptation and Bloodbowl II. Which Warhammer games are you most interested in?